This is a guest post by Roxana Oliver
Whether you're a Sydney local or a first-time tourist, having an alternative to the mainstream tours is always a welcome option. In case you want to make the most of your days in Sydney and treat yourself to a different flavor of the big city, I have some suggestions for you right here on where, what and when to look for when it comes to music events, food, bars, shopping sprees and alternative city tours.

The tune after your heart: Music and theatre venues in Sydney
For a great music experience during your stay in Sydney, you may want to give The Metro Theatre a serious thought. One of Sydney's best rock venues, The Metro Theatre has staged concerts of music legends such as Muse, Placebo, Damien Rice, The Eels, The Dandy Warhols, The Hives and Alex Lloyd. Another venue of the similar kind is Enmore Theatre, so be sure to check one of the two out. You can also look up the event list for some of the landmark live music havens in the city like Newtown Social Club, LazyBones Lounge, Red Rattler, Frankies Pizza by the Slice, The Newsagency and Midnight Special, each of them boasting a unique vibe and a great live music venue. Lovers of the Sydney entertainment scene can also check the Theater Network Victoria forum and learn the latest rumors, comments and impressions by theater professionals from across the country.

Soulful of flavors: Cool restaurants in Australia's capital
In case you want to enrich your everyday diet with a new set of flavors and aromas, check Urban Walkabout Sydney for tips on where and what to order for your next meal. With a wide range of Sydney's finest eateries, restaurants and bars, the website will help you find a perfect place to wine and dine to your soul's delight. Fans of Middle Eastern cuisine will just love the menu at Almustfa, Almond Bar and Dae Jang Kum Korean BBQ. Lovers of Italian food and wines will enjoy their Mediterranean plate at Urban 10 William Street, Arte Bianca and 121BC, while those eager to try out all the flavors of coffee and beer will appreciate the abundance of drinks on offer with Campos Coffee, Bay Coffee Roasters, Bavarian Bier Café Bondi and 4 Pines Brewing Company.

Paint the town red: Best Sydney bars and pubs
For a true Sydney entertainment experience, turn to the jam, DJ and live music venues like One Day Sundays, Menagerie music talent show at the Welcome Hotel, Hero of Waterloo Sunday jam sessions, Sunday roast at the Local Taphouse, Forest Lodge Hotel or the Dove and Olive or Rickety Racket at Miss Peaches. Whichever of these you opt for, you're definitely in for a real treat to make your Sunday the best day of the week and stave off the Monday blues. Also, try the Sydney special draft beer at the local breweries like Batch Brewing Co, Rocks Brewery Bar, Flat Rock Brew Café, Riverside Brewing Company or Young Henrys. For a quiet drink away from the city hustle and bustle, check out cozy hole-in-the-wall cafes like Gilt Lounge, Blacket's Bar, The Green Room Lounge, The Green Door or Victoria Room.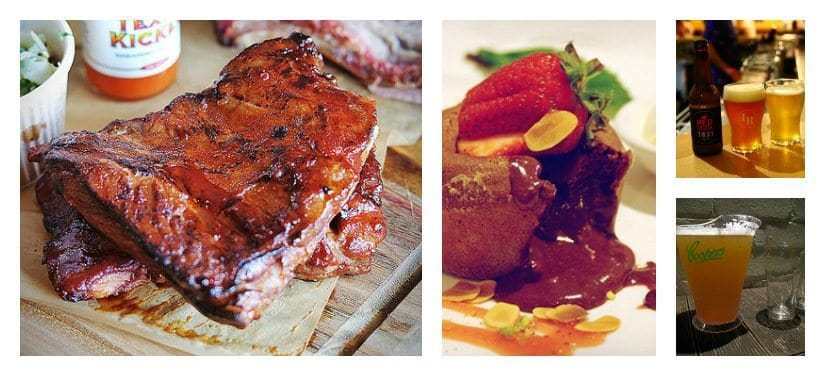 Off the beaten track: Alternative City Tours and trendy areas
People looking to get away from the busy city streets and enjoy a dash of privacy, nature and relaxation al fresco should try doing a Blue Mountains tour. A place of magical bushwalk tours and splendid natural sights, the Blue Mountains take pride in dense Eucalyptus forests, refreshing oil-scented air and soothing blue light.  The Greater Blue Mountains area was listed in the 2000 World Heritage List and 2007 National Heritage List as one of 15 World Heritage places.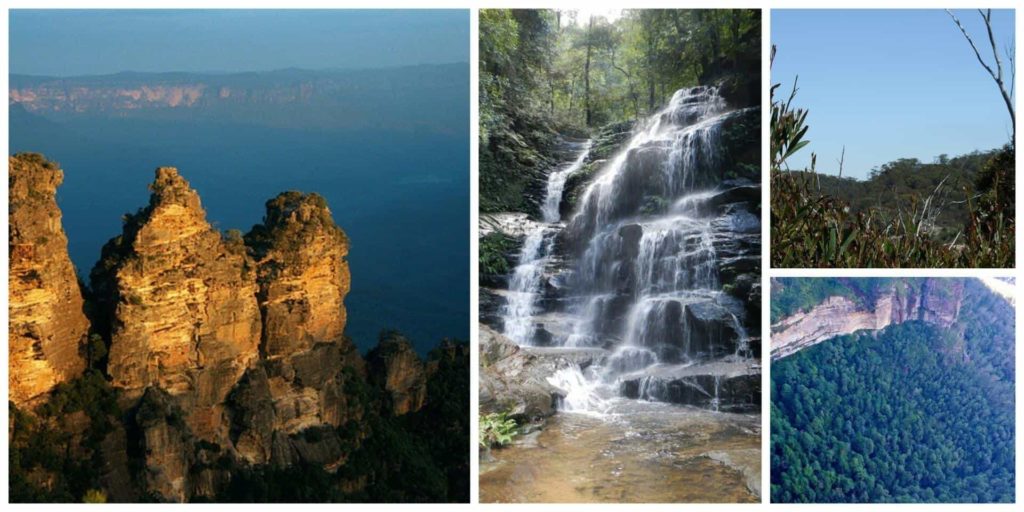 For a tour of local galleries and shopping spots, try places like White Rabbit Gallery, Central Park and The Corner Cooperative, and make sure you get your dose of the iconic Sydney atmosphere in Balmain, Glebe, Paddington, Chinatown and Bronte.
Shopaholics at large: Where to go shopping when in Sydney
 When it comes to shopping sprees in Sydney, there's no better place to start than at some vintage fashion and reworked clothing stores like Cream on King, Holly Chalmers, Shag and Harper Billie. For unique homeware, stylish furniture and eye-catching accessories, try Faded Empire, The Roi or Mitchell Road Antique and Design Centre, while lovers of all thongs creative and DIY will certainly appreciate the retail offer available from The Works Glebe.

So, are you ready for your trip to the land down under? You'd better be, because it doesn't get any better than Sydney!