I recently visited one of the most popular and  beautiful northern area vacation spots with Royal Tourism Pakistan. Being the month of May, I expected it be peak summer as is here down South. However, it is interesting to note that May is actually the tail end of winter up North.
Rawalpindi to Naran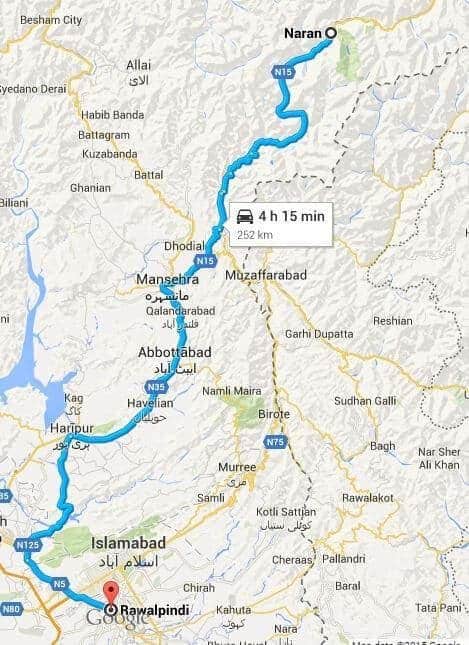 The route which we took started from Rawalpindi  by road via coaster passing by Mansehra and Abbotabad before reaching the Naran area and stopping for a night in a small village called Rajwal.
You can check out the Google Maps snapshot here. ( Please note that the drive times may not be completely accurate since one needs to account for traffic or road blocks which can take place here at times)
Rajwal is beautiful, surrounded by mountains which are mostly green, but will start to show hints of snowy white as you start move further up north. The temperature was around 8-10 degrees (Celsius)  in the late afternoon and drops to around 1-2 degrees (Celsius)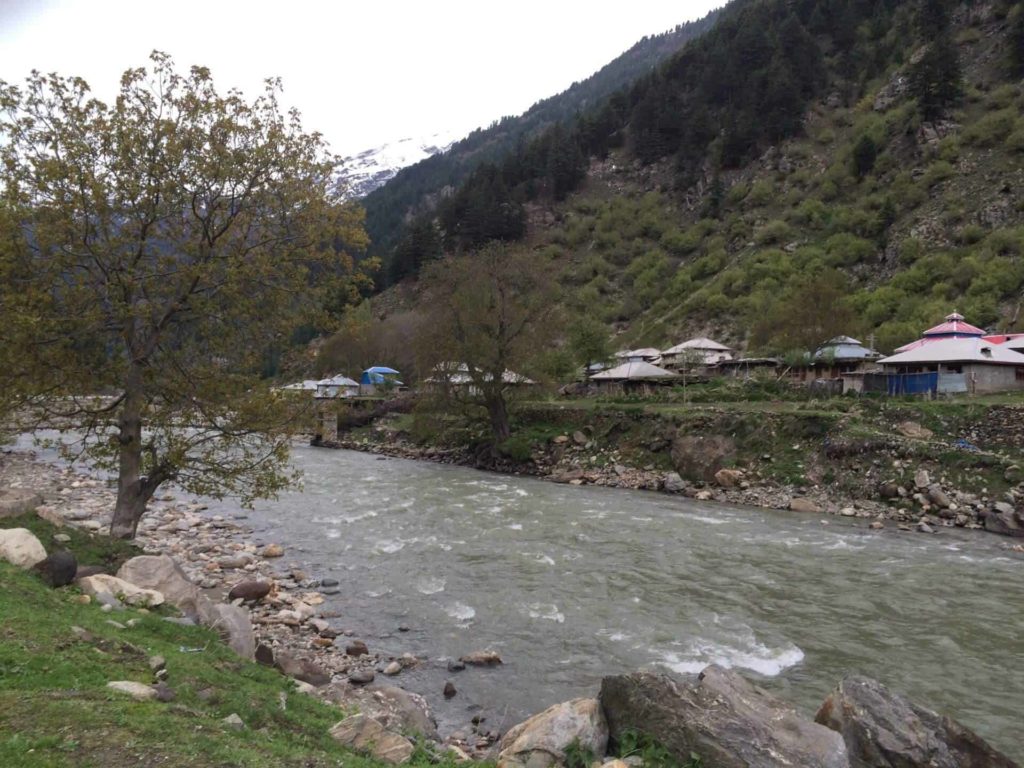 The roads which lead to this place are wide and city-like although one occasionally sees herds of goats and sheep being shepherded here & there.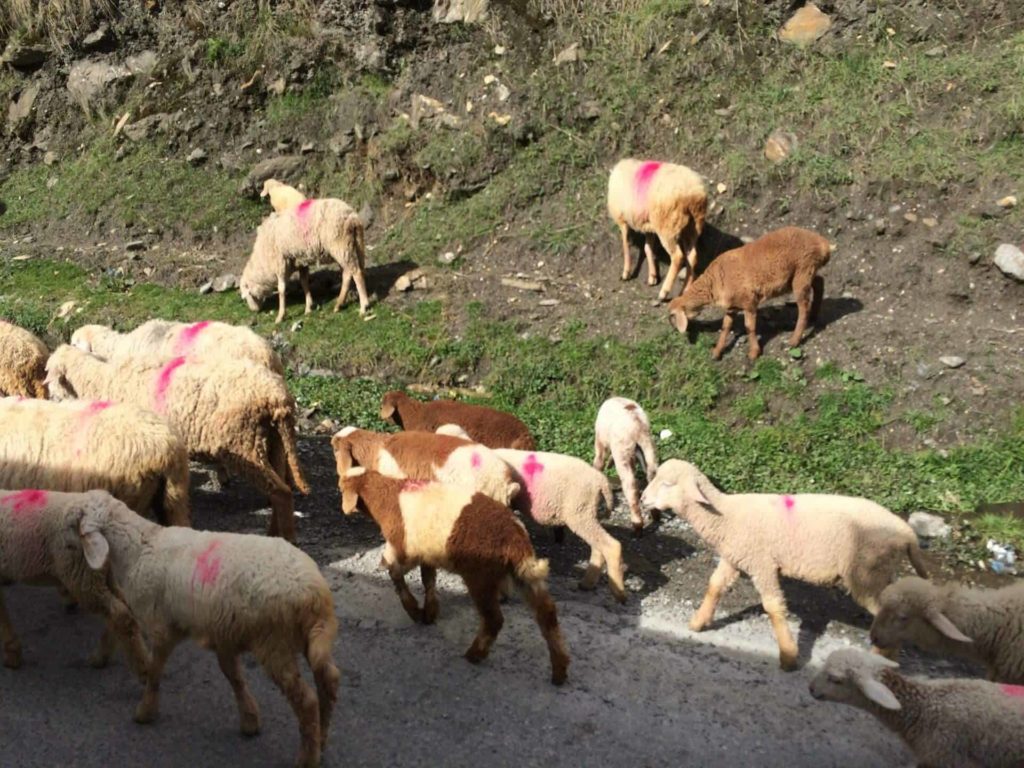 Due to the season, most hotels and motels were closed. However the tour organizers got us accommodation in a modest but adequate guest house. The rooms were spacious, no central heating but the water was heated in the mornings which was a big relief! My room had the below view from the window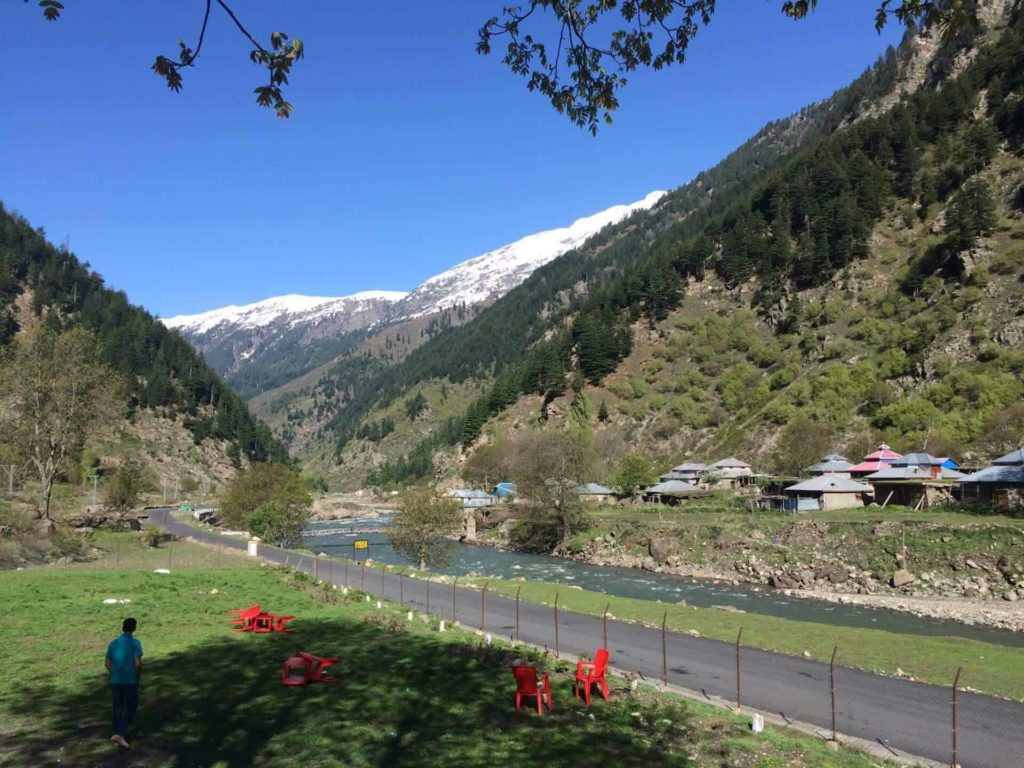 The main thing one can do here is simply enjoy the fresh air and the scenery. If you walk down the road there are a few small stores available for very basic groceries, or you can see fresh water streams. At night you can huddle around a bonfire in the garden to keep warm. The air is chilly but doesn't freeze you to the bone. If you walk around a bit and have tea and coffee you will be good to go.
After staying there for the night – the next part of the journey is to go to see Lake Saif ul Mulook.
 Saif Ul Mulook-  Mother Natures versatility at its best!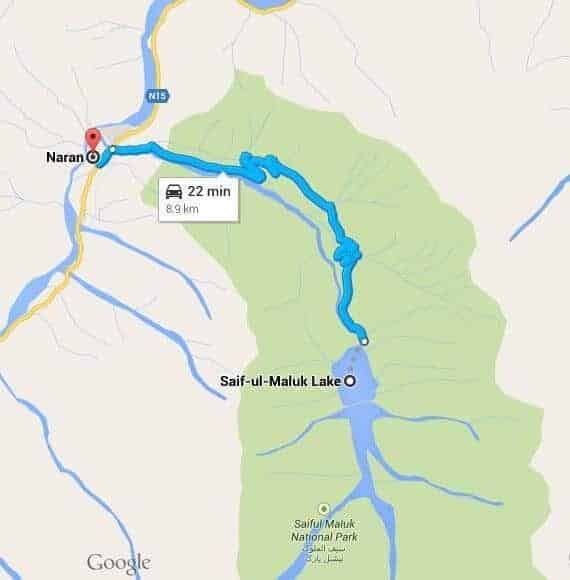 Now In the Summertime Saif ul Mulook can be accessed by road ( as per the map on the side) Saif ul Mulook lies in between a valley of mountains and usually looks like as below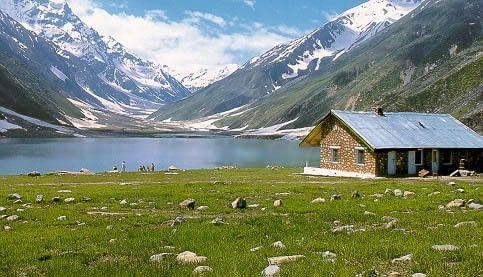 However, the route at this time of the year was all snowed in. The only way to get to it was on foot. The scenario changes completely, yet has a beauty of its own. Never in my dreams did I imagine we would need to hike through this.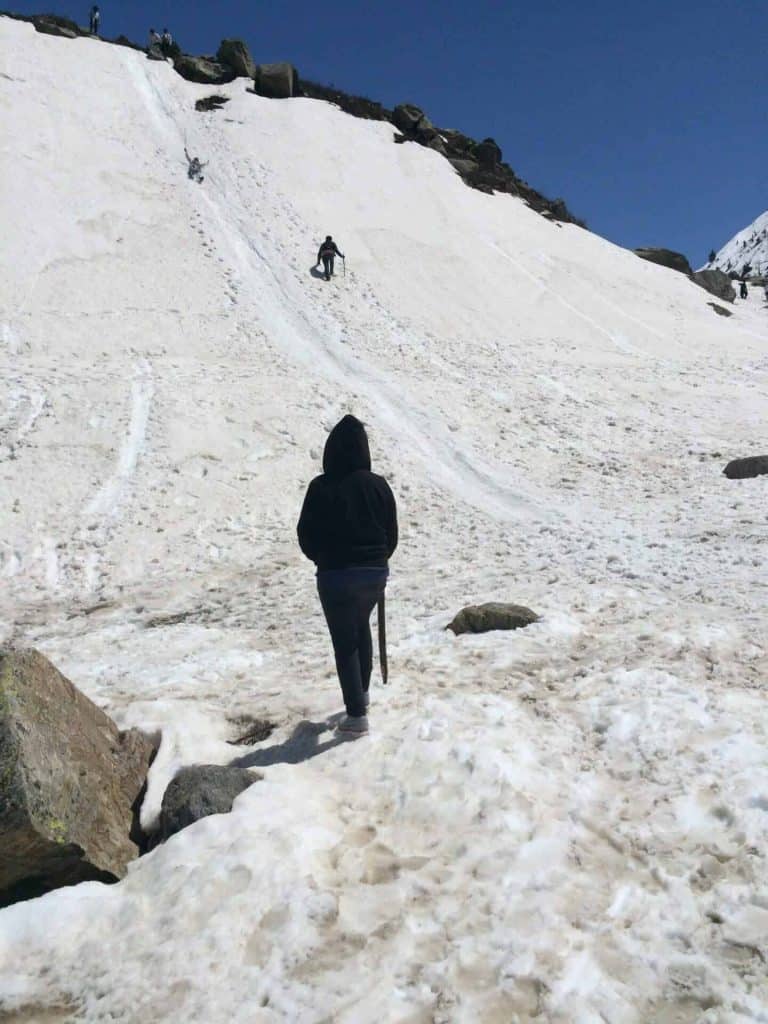 I was unfortunately not able to make it to the lake this time as I didn't have proper shoes. But there were a determined few from our group who did make it and got to see this view of the lake in contrast to the above.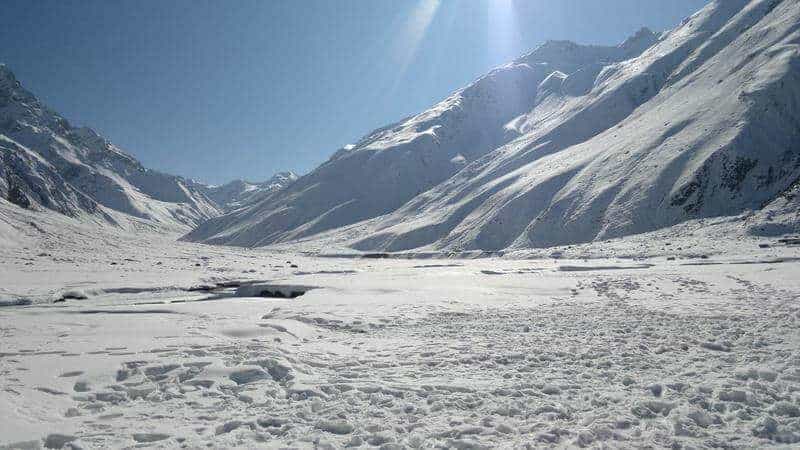 This view is something worth seeing in both seasons. It takes about 2 hours to get there on foot and about another 2 hours back. One should go here in late April-early May to see this winter wonderland and once again in Summer to see the green that surrounds the lake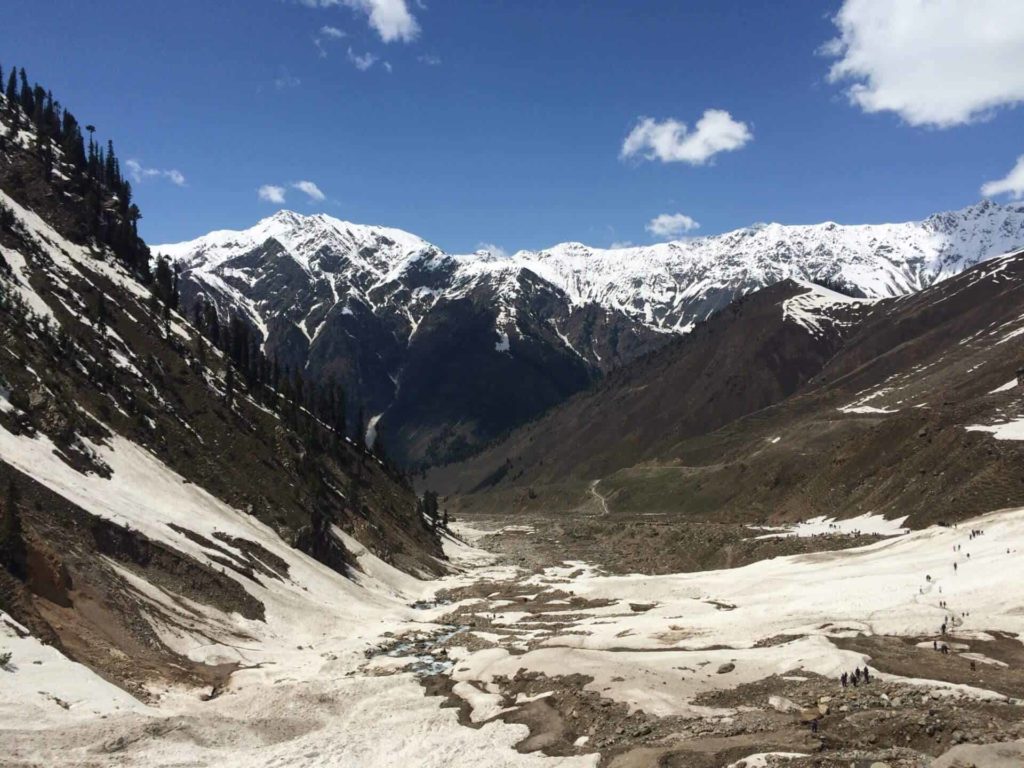 Naran to Shogran
After getting back down the mountain and having a late lunch in Naran we drove down to Shogran for the night. Basically went back down southward as you can see below.
A point to note here is that the roads are a bit intimidating. One needs a skilled driver to navigate through the tiny strips as all you have is a wall of mountains on one side and pretty much nothing on the other side, except a 7000 foot drop!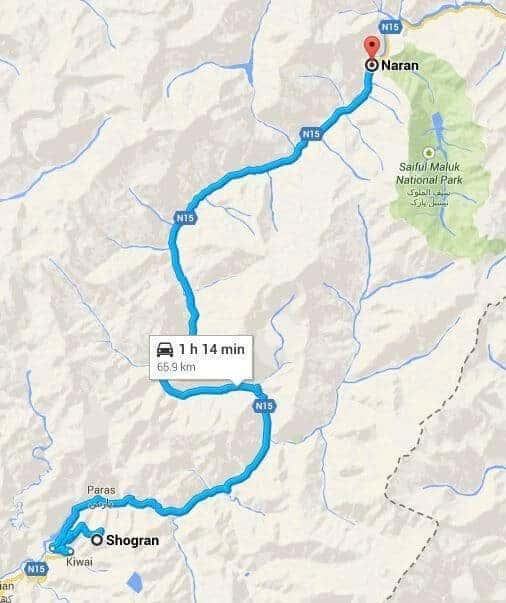 The drivers here generally are skilled as  these roads are a daily routine for them.
If you are scared of heights of speed then I suggest you 1) sit on the far side of the car and don't look out the window 2) speak to your driver before hand ( very politely) that you are requesting him to drive a bit slowly. –
I put emphasis on the world polite since most of these drivers are actually skilled and pride themselves on what they do – but they don't like being ordered around!
Upon reaching Shogran we stayed at Pine Park Hotel. It seems a feat of architecture in itself since one wonders how they managed to build what is almost a 4 star hotel on top of a mountain. The view from each and every room of the hotel is simply gorgeous. It looks like one of those calender photos you saw in drawing rooms growing up as a kid
Shogran – A real life postcard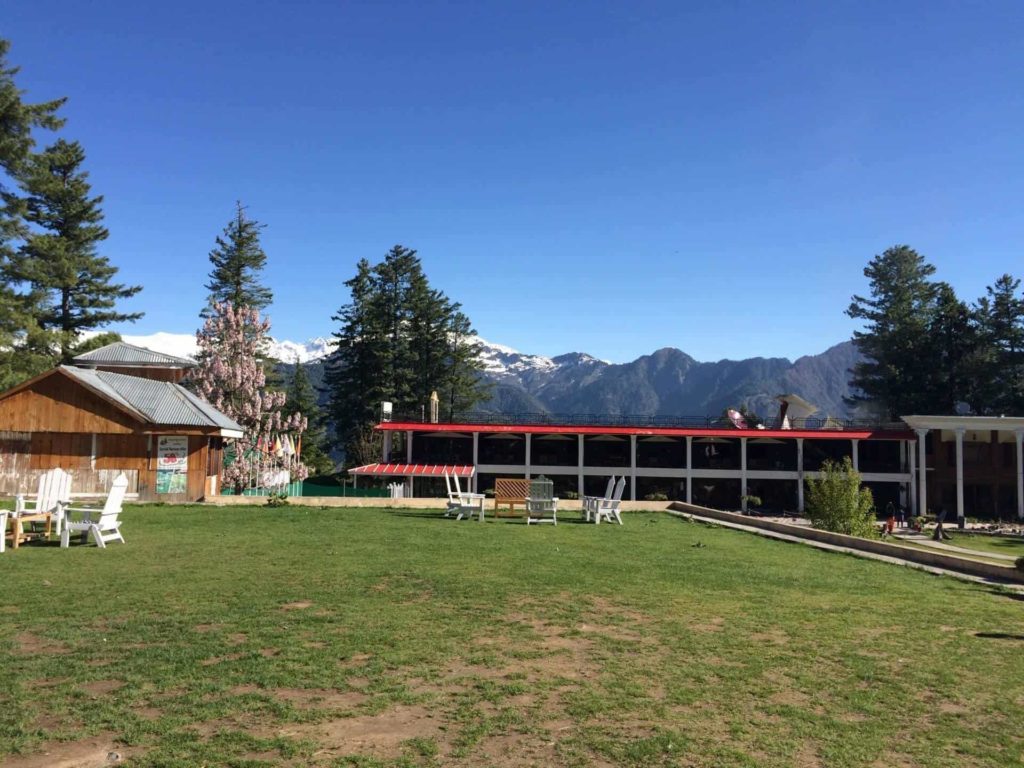 The rooms are clean and the service is good. It would be great if it had central heating .Nevertheless during the day time in May the weather is really pleasant and one does not even need a sweater.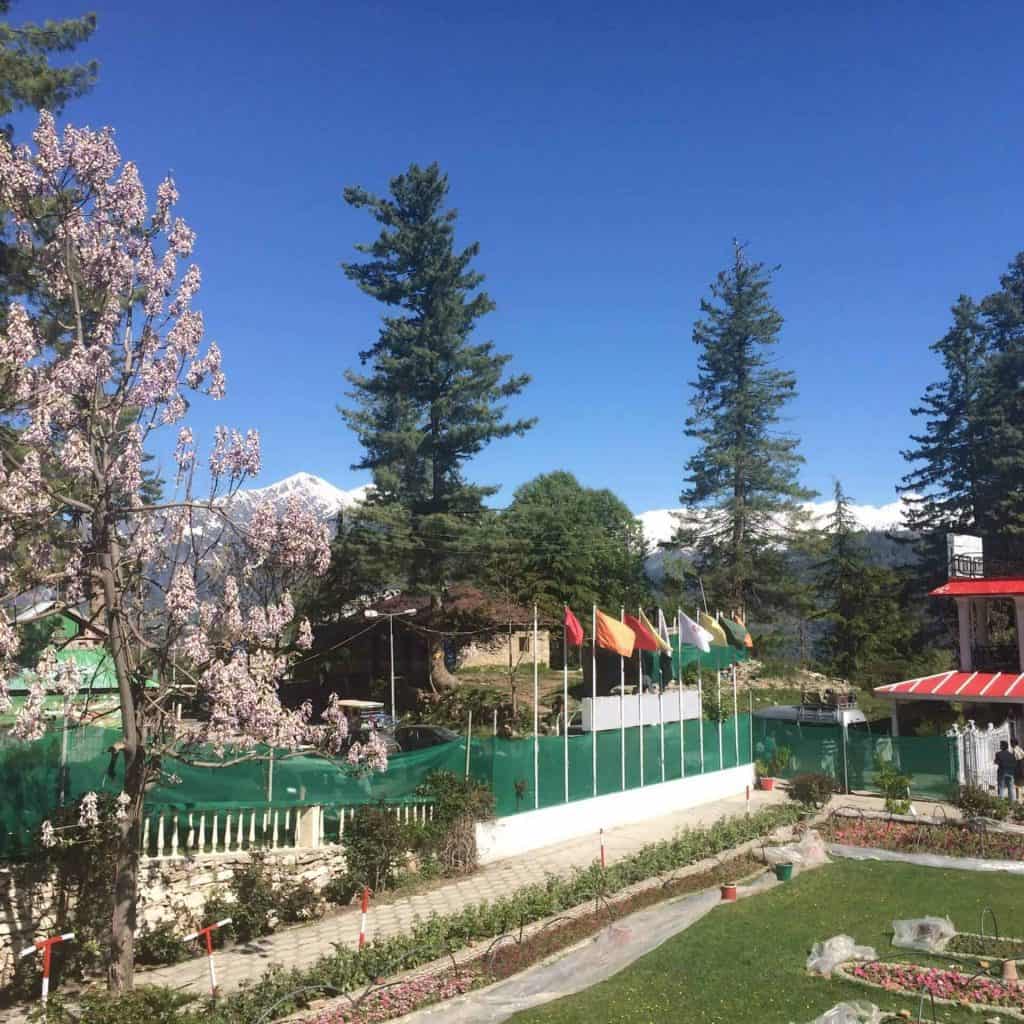 Shogran to Siri-Paye
The last major sightseeing spot on this tour were the peak of Siri and Paye. these two mountains which are next to each other in the area of Shogran stand at a maximum of 9000+ feet (Paye) which Siri being a bit smaller at around 8000 feet.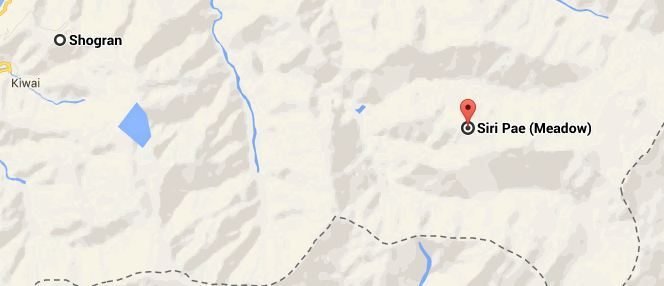 The terrain is difficult and you can only get up via a 30 minute drive with 3000cc jeeps as you can see below. Apparently Siri means "head" and Paye means "feet" but the strange thing is that in reality Siri mountain comes first and Paye (a bit higher up) comes later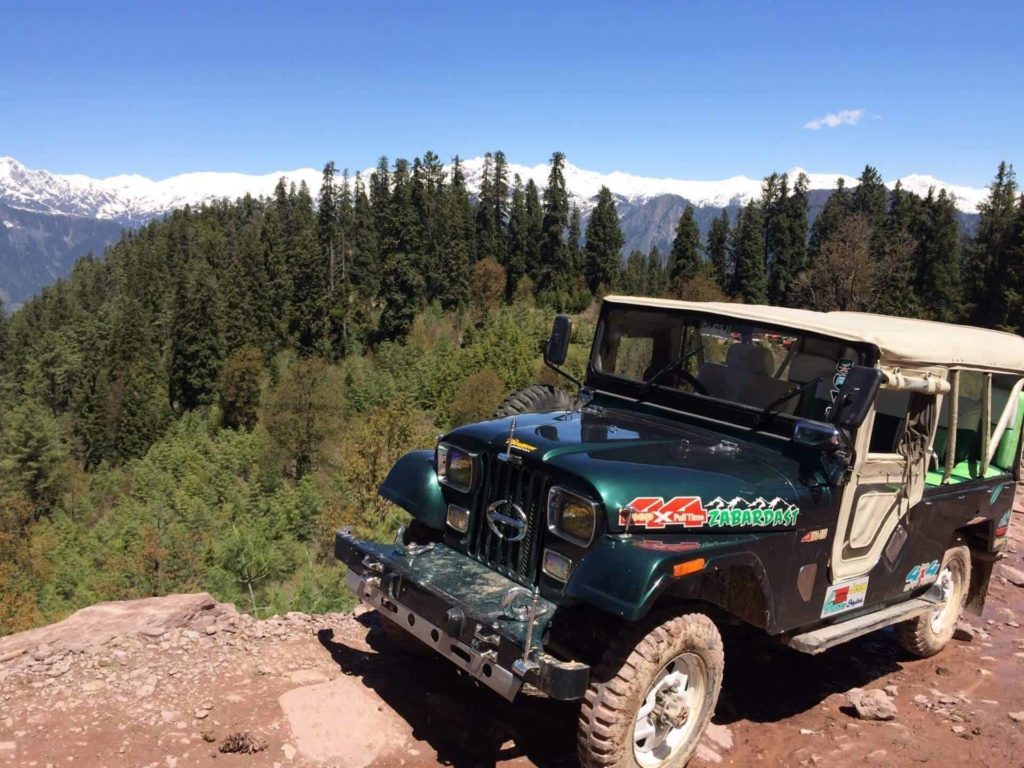 The Jeeps – even being the awesome powerful machines that they are go only so far. The last bit till the peak where the meadow of Siri Paye lies can be reached either by foot ( about a 20 minute walk) or by horse ( which you can rent)
This is one of the highest places you can be at in the Shogran area. When you reach here, take a moment to put your camera down and just take in the majestic beauty of this place. I sat here for 15 minutes just staring at these mountains.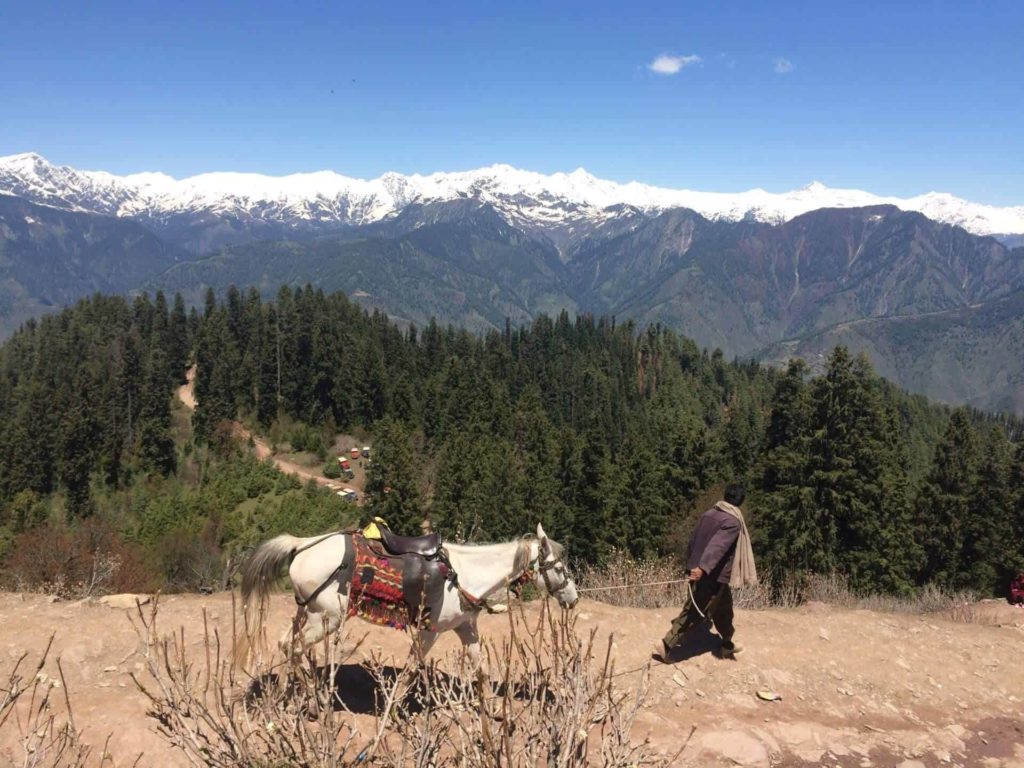 In this season one can only get to Siri.Paye is stil covered in snow as you can see in the picture. One can still hike there if they wish but it would be similar to the Saif Ul Mulook experience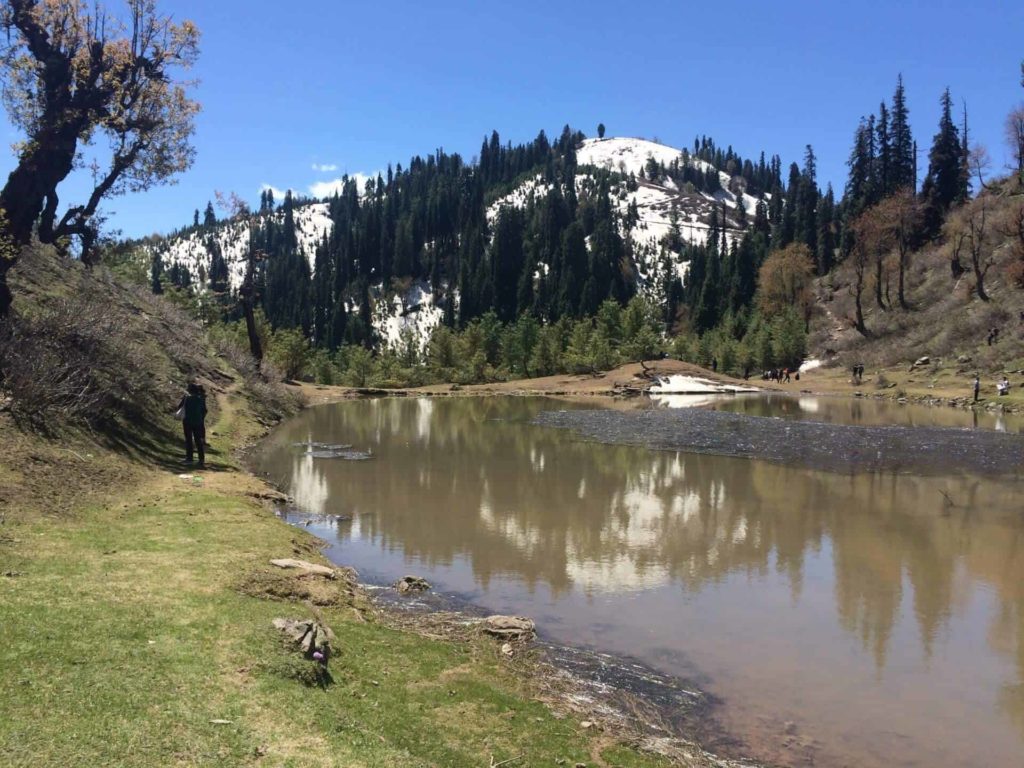 From here it is back to Rawalpindi via the same route. If you have the time do stop by Mansehra & Abbotabad which come along the way as you can see in the first map. Both cities are beautiful,set in valleys surrounded by lush green mountains.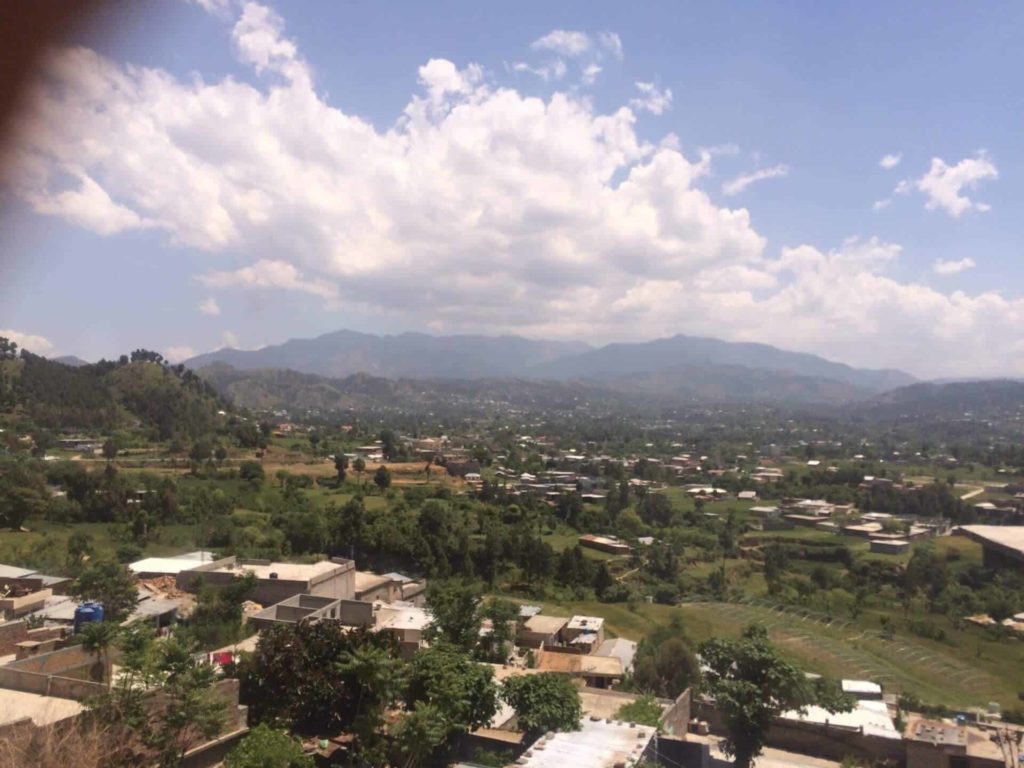 This trip made me realize that Pakistan holds endless amounts of natural beauty – no less than any European vacation. You need to simply get out there to see it. These photos and descriptions cannot even fully do justice to what you get to see and feel in person once you are there.
All in all a great trip should see this place both in the summer as well as the winter time. Things to take along in the winter are as below. A very handy list provided to me by Royal Tourism.