London is one of the most famous cities in the whole world; and with good reason too -there is something about this place that is fashionably modern and yet old school at the same time. It is endlessly charming in every way.
I was fortunate enough to get to go here on a business trip for a week. The official work took me about 4 days and I had 3 days left over the explore the city.
Here are just some of the things you can experience in London in 3 days!
The Underground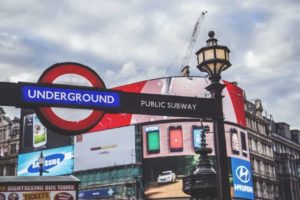 The London Underground is probably something which is the very essence of this city. Being as old as the 19th Century. This fascinating transport system allows you to access all parts of London with ease.
All you need to do is purchase a week long Oyster Card which helps you explore the whole city on a budget.
I recommend that you download this handy app and you are all set to go!
Experiencing the underground is a fascinating experience on its own. The trains go as low as 2 levels deep ( or more I think) and the have the steepest escalators you will ever see. They are almost VERTICAL.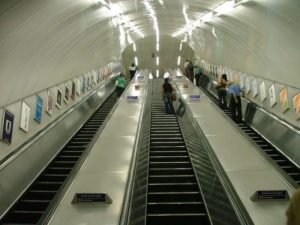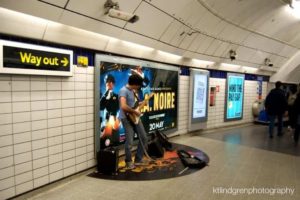 Another thing which makes the whole London Underground experience so charming are the street musicians who are found from place to place performing for the passers by. The closed area of the station makes the music echo in the most beautiful way and and makes you feel like you have the perfect background music to add to the ambiance.
Madame Tussauds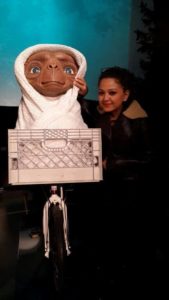 Who can come to this city and not visit this place? Filled with visitors even on weekdays it is interesting to see at least once. I don't think you would want to go a second time, unless you would like to see what additions they have made to the wax collection. Just one tip, don't show up early and expect to get the tickets there, you may have to still wait in line. Instead purchase the tickets online here. Not only does the website offer occasional discounts but allows you to skip the line at the venue, and  you can also get a combo ticket for other attractions such as London Eye, London Dungeons and Sealife.
Saint James Park
Saint James Park is near Buckingham Palace. You can't really miss it if you go there. Full of picnickers from nearby its a lovely place to relax on a tiring afternoon of walking around.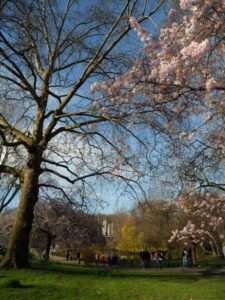 London Eye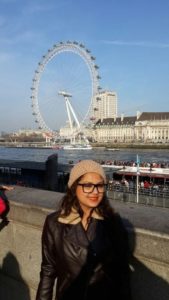 I won't call this a 'no-miss' since I found this to be a bit overrated.It is best to go on a weekday when perhaps it is not so crowded and when the weather is nice to really enjoy the view from this ferris wheel. As you can see it was so sunny that day I couldn't even keep my eyes open for a picture.
St Paul's Cathedral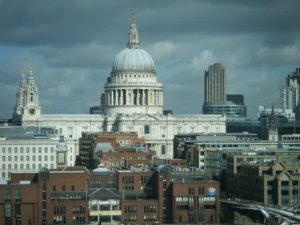 This was no doubt the favorite place that I got to see here. Hundreds of years old this piece of architectural beauty is something that will take your breath away. It looks equally beautiful both during the day and at night.
The church needs to be visited twice for the full experience. If you reach around 4 or 5 pm you can see the church services taking place. The hymns sung there by the choir sound really angelic as they echo through the church. However the tour of the place closes at this time and you need to go earlier during the day (except Sunday) to be able to explore the church.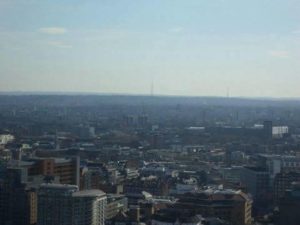 A walk to the whispering gallery and then to the very top of the church is also a must. Be careful though – it has easily over 500 steps some with corridors only small enough to fit one person at a time. It takes close to 30 minutes to get up there but the view is really worth it!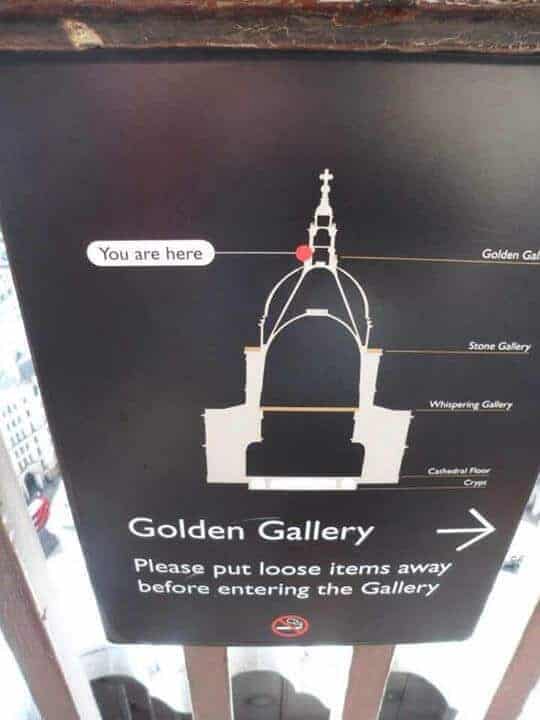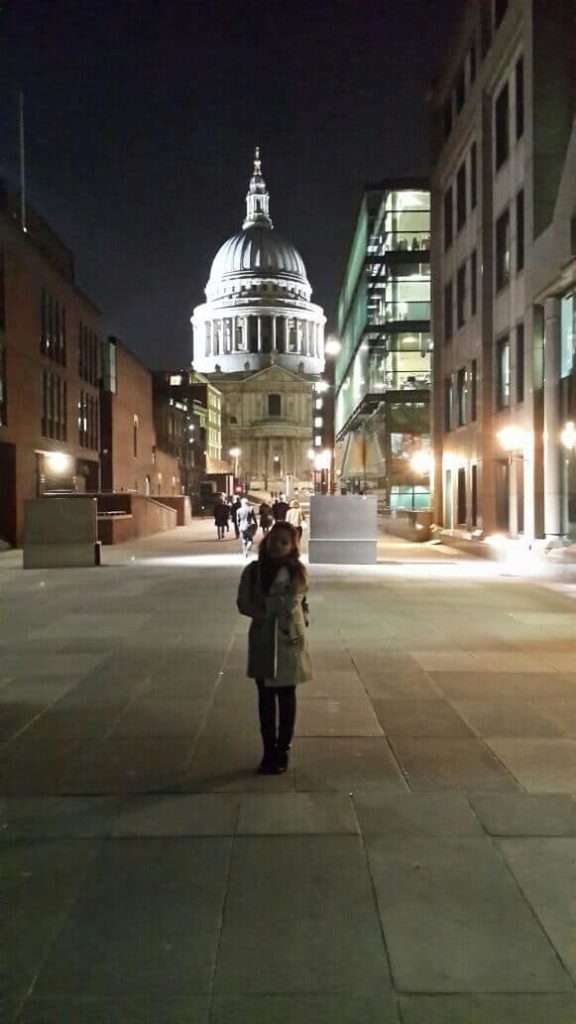 Leicester Square
Some of the most beautiful nightlife you will ever get to see. From Casinos to nightclubs and cinemas, you will find it all here. I am keeping an internet stock photo as reference as unfortunately I didn't take any pictures of the place while I was there.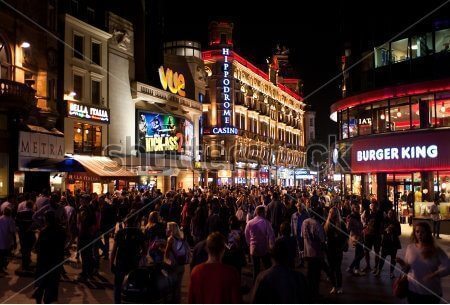 Baker Street
If you are a Sherlock Holmes fan like me then you would for sure like to see this place. Baker Street in London has its very own 221-B.There is a charming little souvenir store as well as a Sherlock Holmes Museum. The museum is optional and you can just visit the store if you are short on time.
I couldn't resist a photo  opp with a classic "Bobby" standing outside. ( I don't think he was a real cop though since they have props you could model with for the photo.)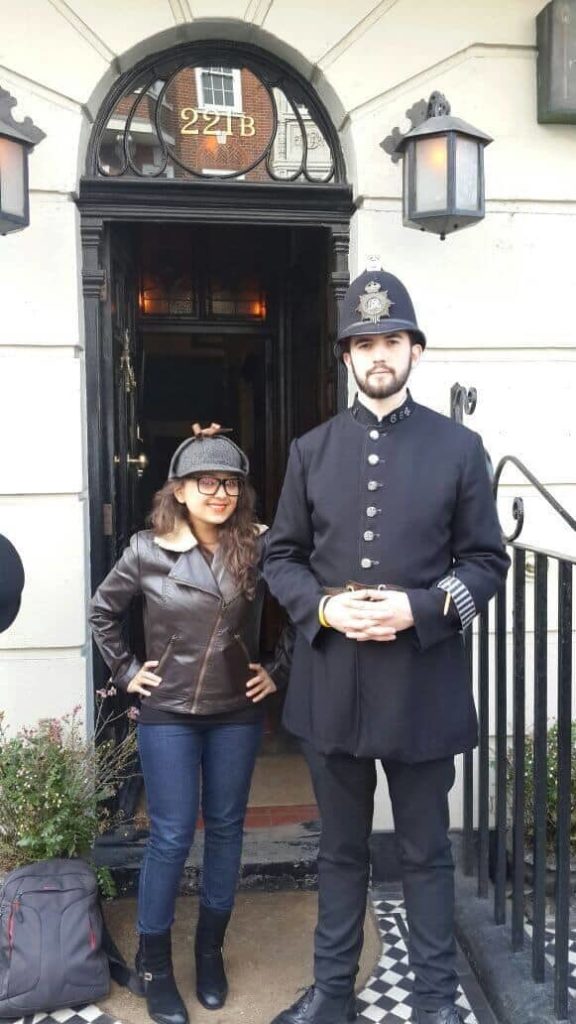 These were some of the highlights of 3 days in London! There is definitely more to see here.
You also cannot miss Oxford Street, Trafalgar Square, Hyde Park, The Palace, Soho District & of course Big Ben 🙂
I feel the best time to visit here is during March-April as all the while I was there the weather was perfect and not too hot or cold. This city certainly deserves a 2 week long visit at the very least.