1)Visit an Elephant Orphanage
Elephants are an increasingly endangered species throughout the world. There are many countries which are doing a lot for the conservation and care of these amazing creatures and Sri Lanka is for sure one of them. At the elephant orphanages in Sri Lanka, the animals are very well taken care of, fed and bathed properly each day. These orphanages are visited by 1000 s of people a year from all over the world.It's really a treat to watch them (especially the adorable baby ones!) If you are lucky you can get a chance to feed them as well.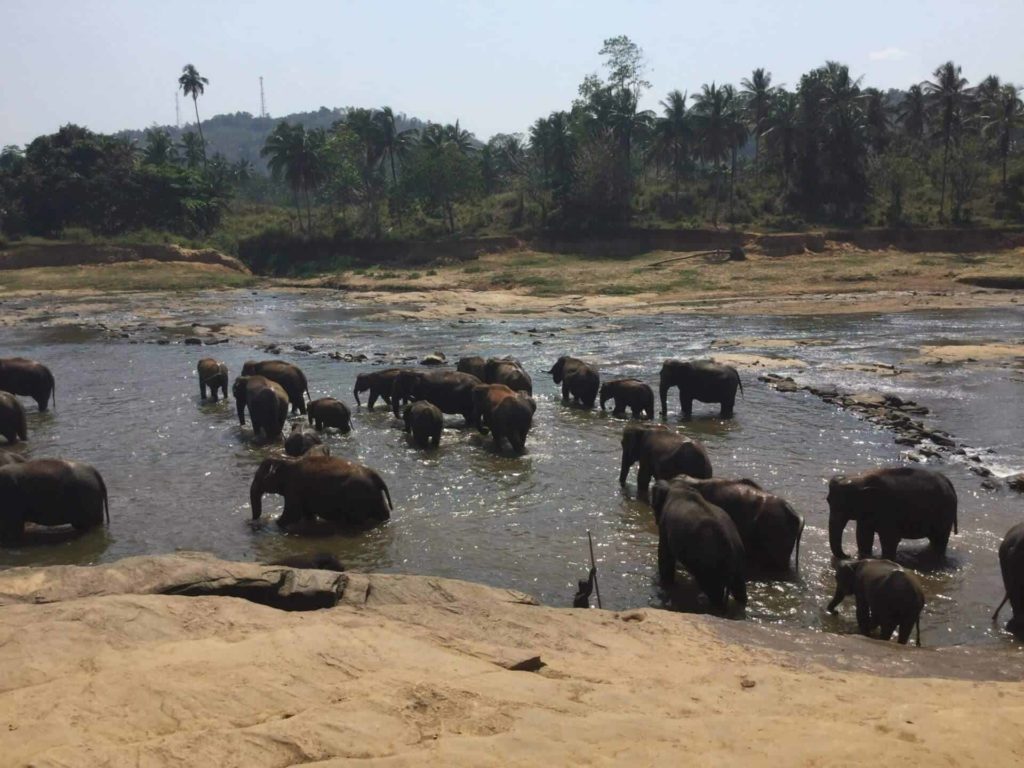 PLEASE do ensure that when you visit an elephant orphanage that is a certified one that is government owned; these DO NOT allow you to sit on the elephant or encourage elephant rides of any kind. The private ones which do allow have questionable practices with regards to animal rights and you should not be encouraging anything of the sort!
2)Drink a glass of Wood Apple Juice
It's not really an apple per se, it barely looks like an apple. To be honest,I am not exactly sure why it's called what it is; tastes like a mix of Guava and Apple.Famous for its nutritional benefits (boosts the immune system) it's a nice accompaniment for breakfast
3)Climb Sigiria –The Lion Rock
Sigiria – also called the 'Lion Rock' – is an ancient rock fortress located in the central Matale District near the town of Dambulla. According to the ancient Sri Lankan chronicle the Culavamsa, this site was selected by King Kasyapa (477 – 495 CE) for his new capital. He built his palace on the top of this rock.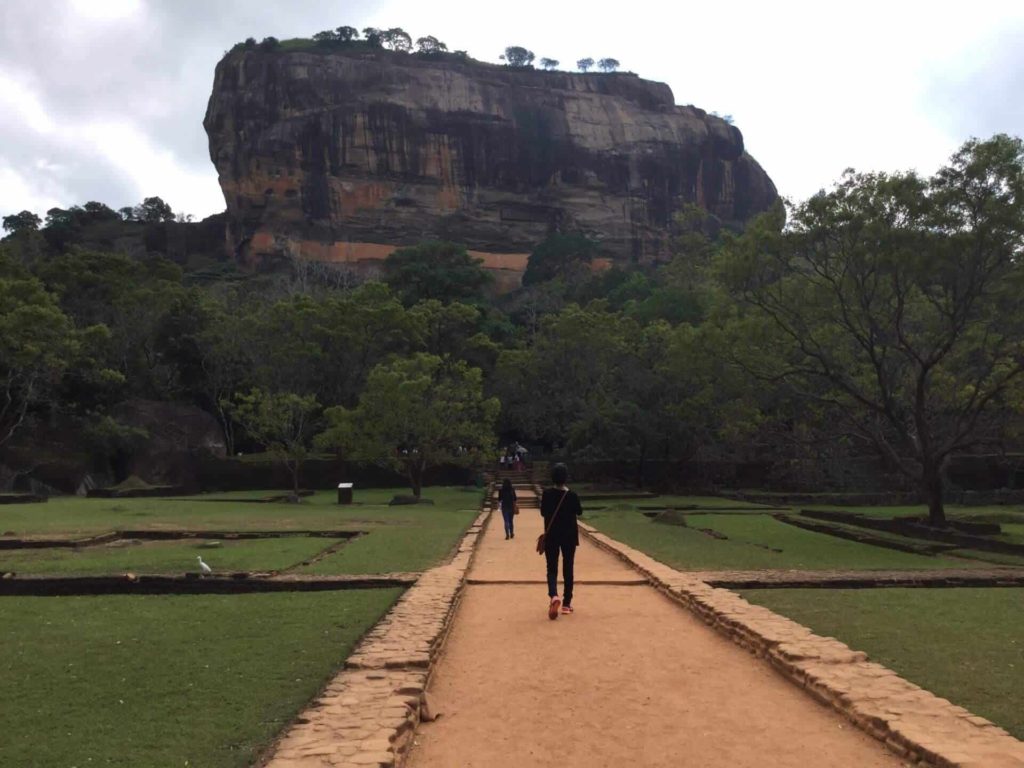 The main reason most people visit  is to see the beautiful view from the top. It is also known as "Mini Adams Peak" since for most of the way the feel of climbing up endless steps is the same. It takes a lot less time as compared to Adams Peak though which you can read about here. You can reach the top in about 2 hours or less depending on the rush.
It's usually warm as you start the climb but as you get to the top the weather becomes cooler and the views more beautiful. Be sure to take your camera/selfie stick along!
4)Admire the Cave Temples at Dambulla
There is no shortage of temples to see in Sri Lanka, the cave temples however in Dambulla  are something which are unique and not to be missed. It is the largest and best-preserved cave temple complex in Sri Lanka.
The rock towers 160 m over the surrounding plains.There are more than 80 documented caves in the surrounding area. Major attractions are spread over five caves, which contain statues and paintings.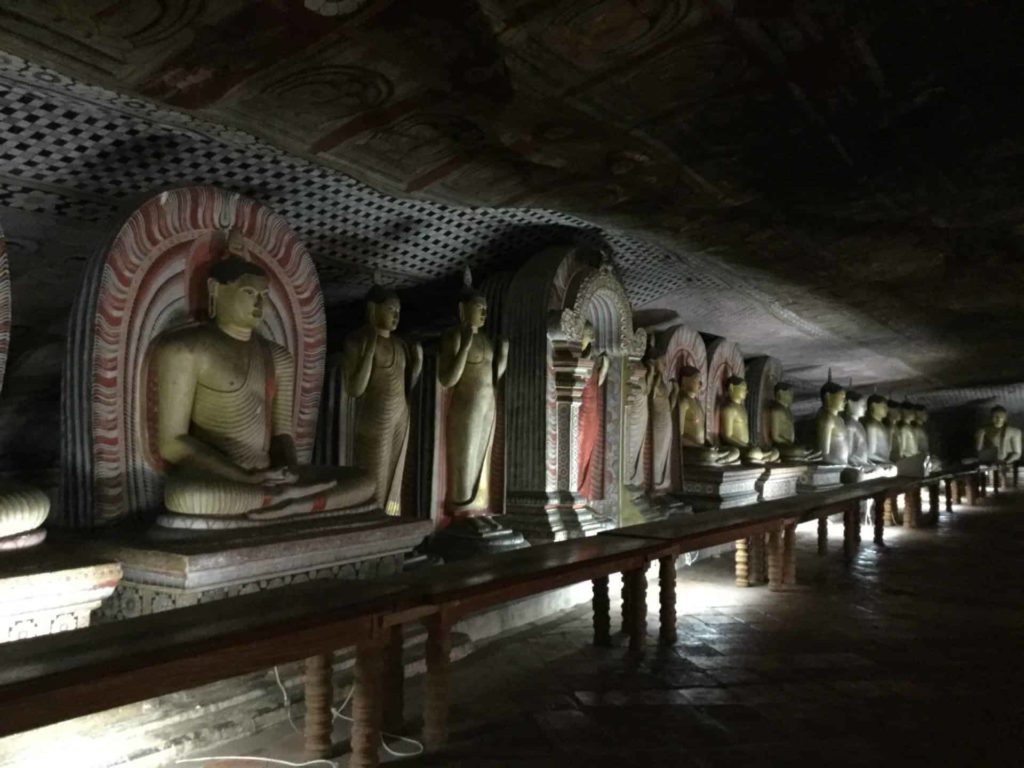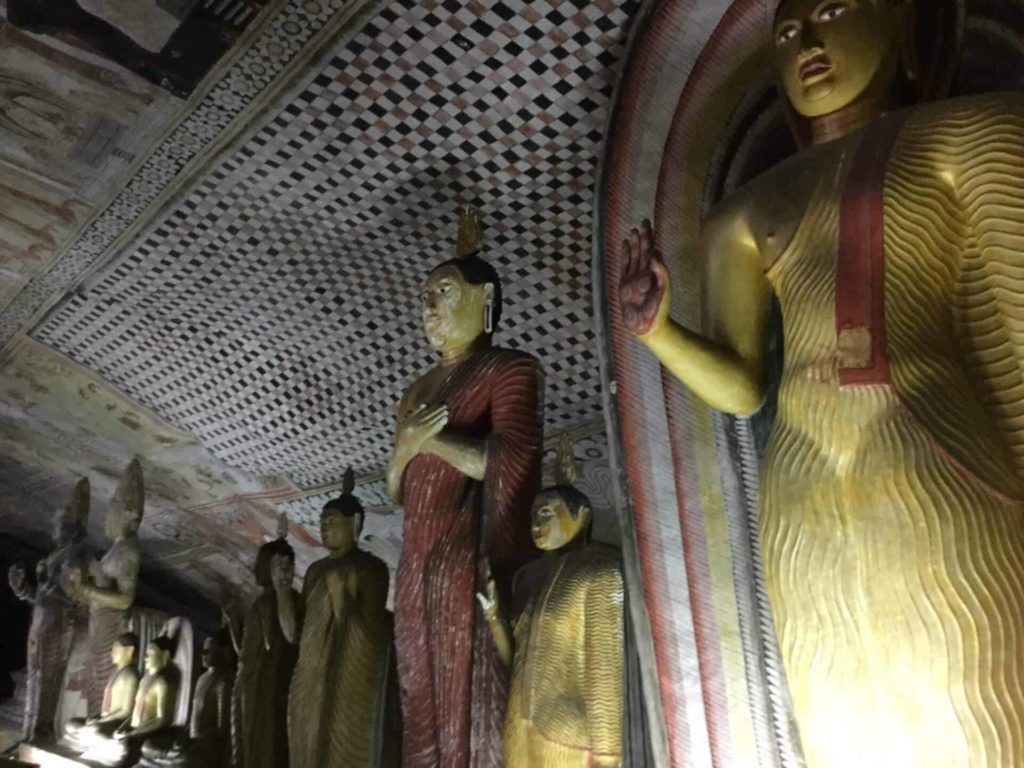 5)Trek up the majestic Adams Peak
Check out my detailed post on it here. Climbing Adams Peak was one of the most amazing experiences in all my travelling. It is quite an exhausting trek but the feeling of achievement, not to mention to views at the top is worth it!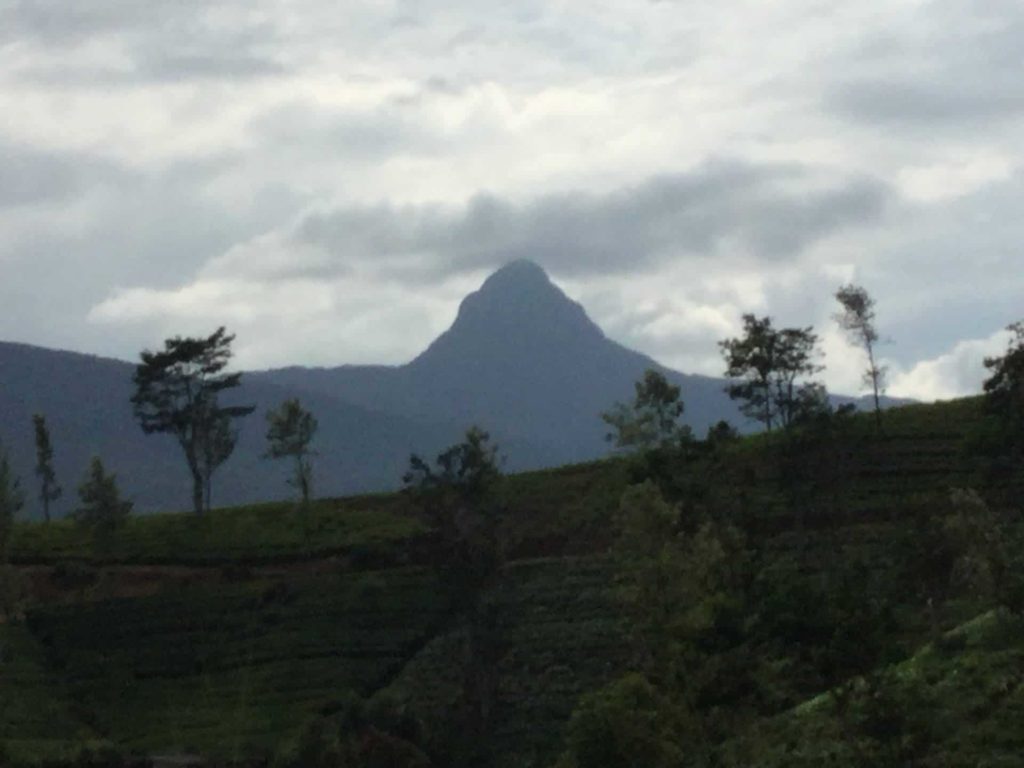 6)Take a beautiful train ride from Nuwara Eliya to Kandy
I have been on trains in many rides in various countries; I have to say that nothing comes even remotely close to the scenery between Nuwara Eliya to Kandy. We especially left our private car and booked this 5 hour train ride, it was really worth every minute of it. The first class train ticket is very reasonable ( about 35$) and it has AC and Wi-Fi too!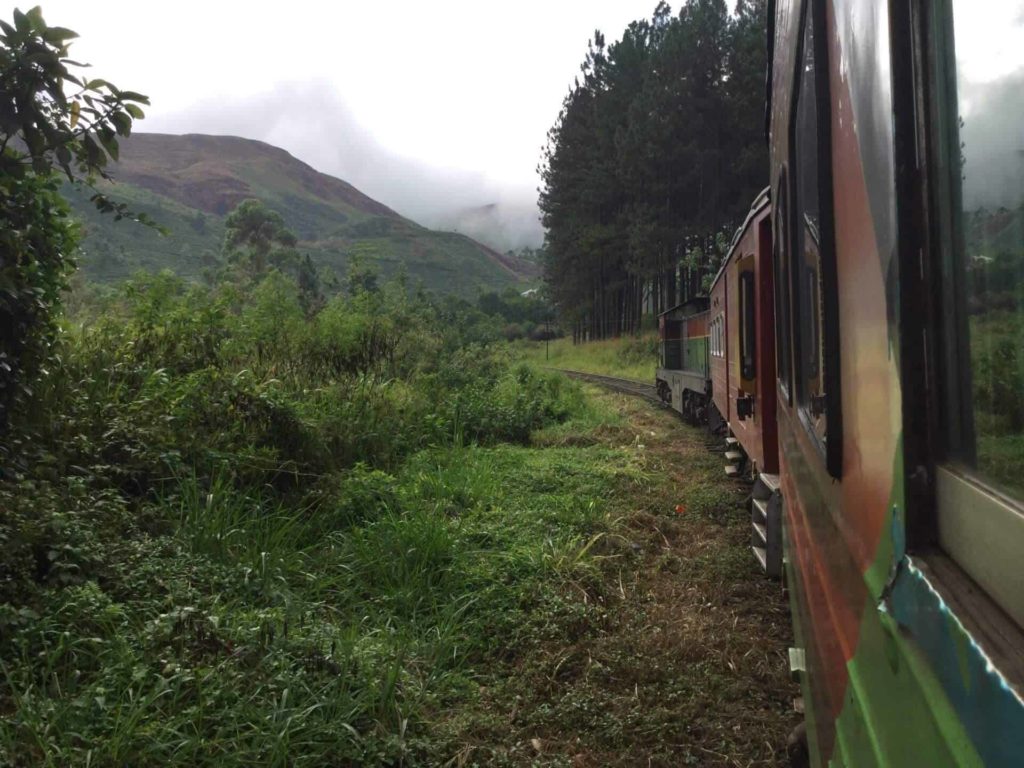 7)Eat everything Strawberry at a Strawberry Farm
'Strawberry Farms are a little known attraction in Sri Lanka. Mostly when we visit all we think of is tea.  Nuwara Eliya is famous for its Strawberry Farms. The "farms" them selves are basically just stretches of modest greenhouses where the fruits grow in small pots, but it's the strawberry cafes which are the real treat. You get everything from Strawberry Juice to Strawberry Pizza, and all of it is simply divine! Do try as much of the menu as you can and buy a bottle of jam to take home.
8)Pay a visit to the tea gardens
You can't visit Sri Lanka and not see the tea gardens.That would be like going to Italy and not having any pizza.
Stretching for miles on end between Kandy and Nuwara Eliya; there is no shortage of the ones you can view and visit. Try to visit the ones which have tea stores as well; where you can sample teas for free and buy some to take home too. Point to note is since most of them are export quality they would be far more expensive than what you would get in the supermarkets – the quality is totally worth it though.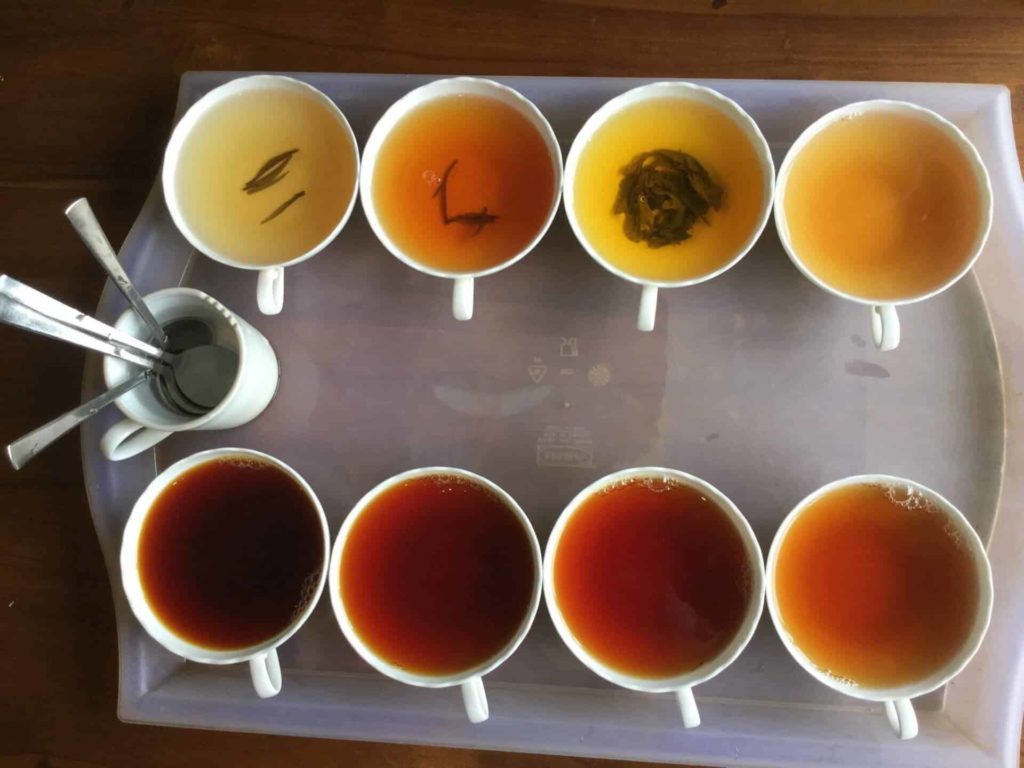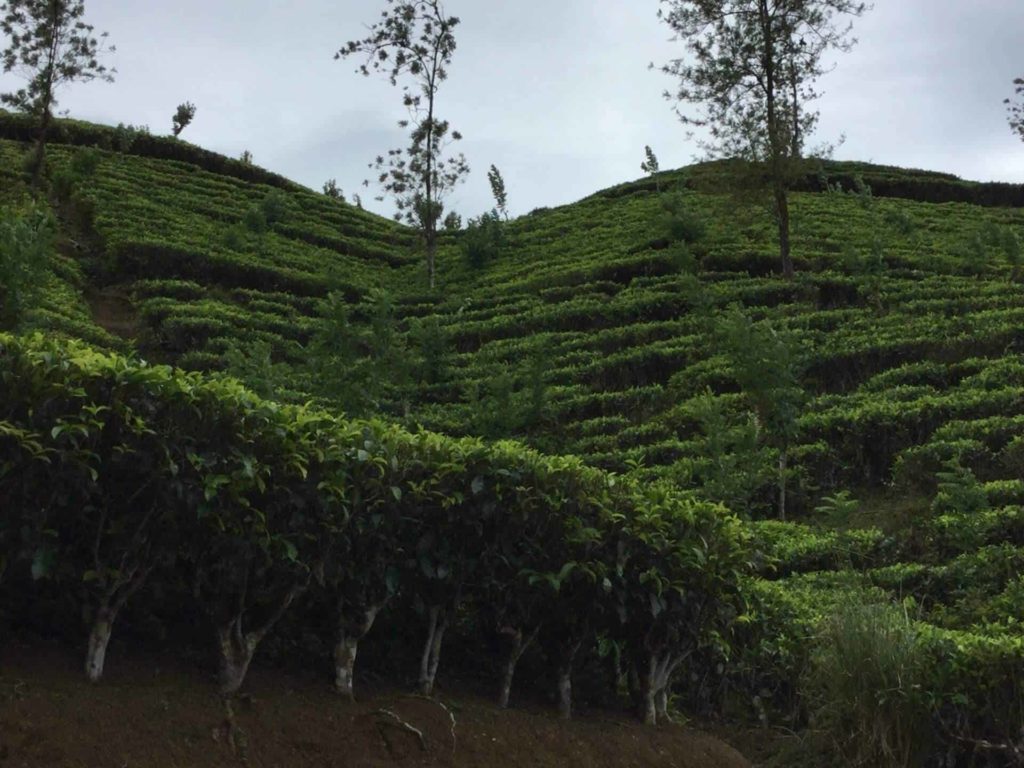 Quick piece of info: did you know the British Royal family owns a tea garden in Sri Lanka as well?
9)Spend an evening at an Avurvedic Spa
As many of you may know, Ayurveda is an ancient form of medicine developed in India. It has history in Sri Lanka as well. Ayurvdic Spas are specially known to use herbal treatments for hair, skin and body treatments and are an extremely luxurious and relaxing experience. Do try out a foot or body massage after a hectic day of travelling followed by a relaxing sit in the herbal sauna. I went to one after my Adams Peak climb and the leg and foot treatment was probably the reason I was able to walk again without limping!
10) Sample the amazing seafood
From Sea Bass to Crabs; what else would an Island have if not great seafood?. If you love to eat seafood then this is the place to visit. Everything you try tastes fresh and it gets better when you eat at places that are closer to the beachy areas. Just a tip though: avoid the cuttle fish 🙂