Frankfurt was my first stop during my Euro Trip – If it wasn't part of the required itinerary, I doubt I would have even considered going there. I had to make a quick stop there as Germany was a required point on entry on my Schengen visa and it was the only city which had a direct train to Brussels ( my ultimate destination) I thought that since I had made a stop I should might as well stay a couple of days and explore the place.
It was the most pleasant surprise. Not only are Germans some of the nicest, most helpful and polite people ever; Frankfurt even though it's mainly known to be a 'boring' business capital, is anything but!
Here are some of the things you can do in just under 2 days
1. Take a cruise on the River Main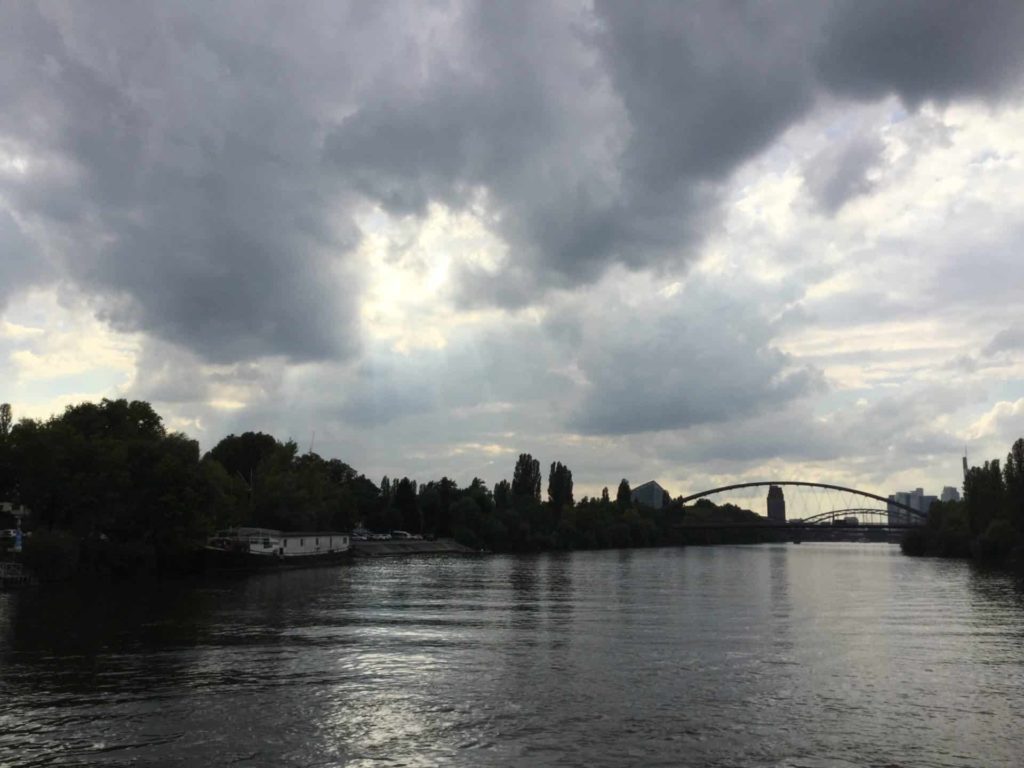 The Main ( pronounced Ma-ien) is the longest river that is entirely in Germany. It is of great historical significance and has various bridges crossing over it. Just an hours cruise on the stream will give you sights of some of the most important and fascinating buildings and areas in Frankfurt. A cruise can easily be booked right from the Pier or even more easily online from Get Your Guide
2. Walk around the Romer Platz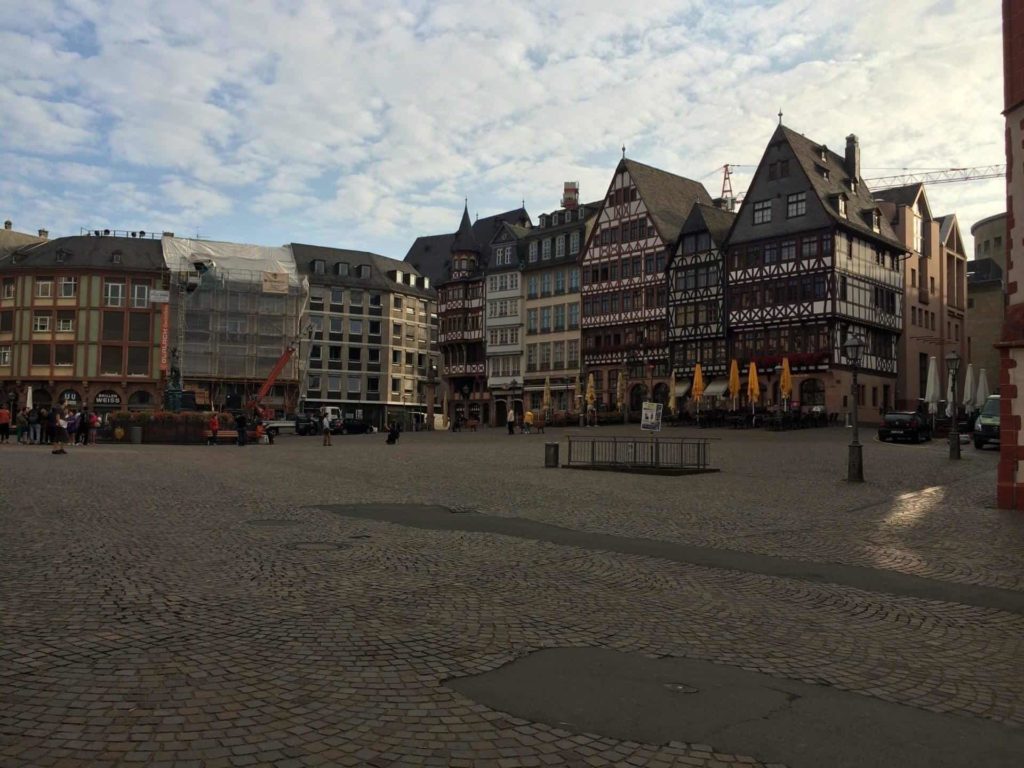 It has the City Hall since 1405 and old town square. It's car-free and extremely pleasant to walk around in. The cafes, souvenir shops and street musicians are enough to keep you entertained for hours
3. Visit Klein Markt Halle (Small Market Hall)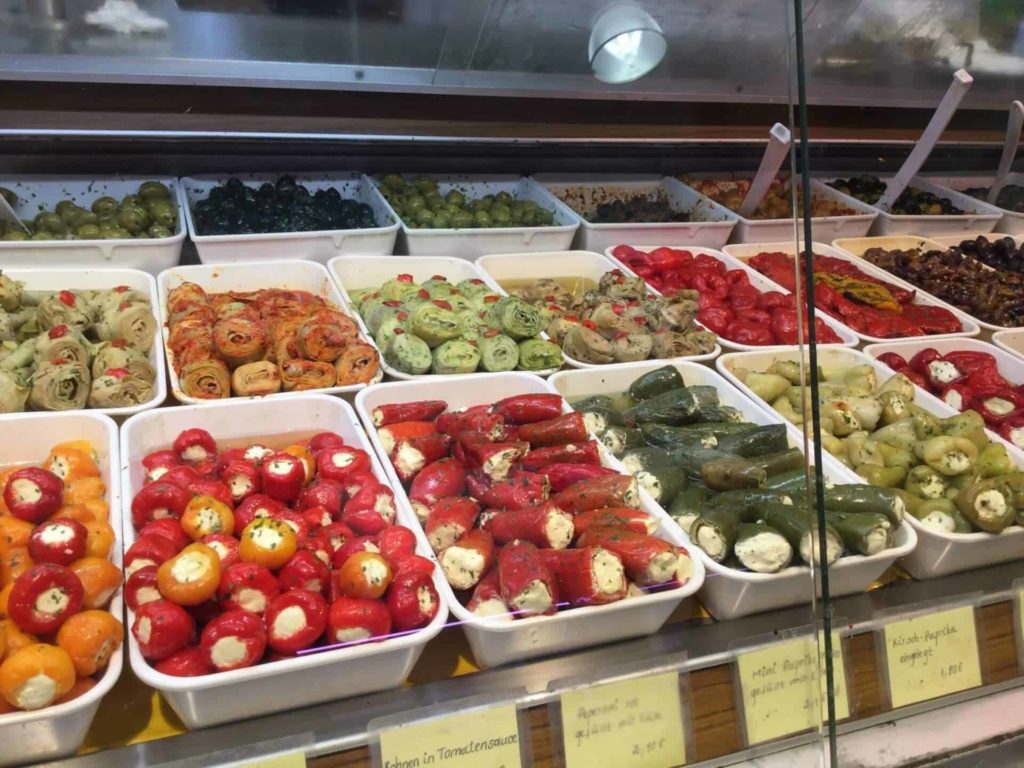 This this is a wonderful produce hall filled with fruits, vegetables, chocolates, pastries, cheeses, breads, meats, fish, and delicacies from around the world (closed on Sundays and holidays)
4. Cross the Eisener Steg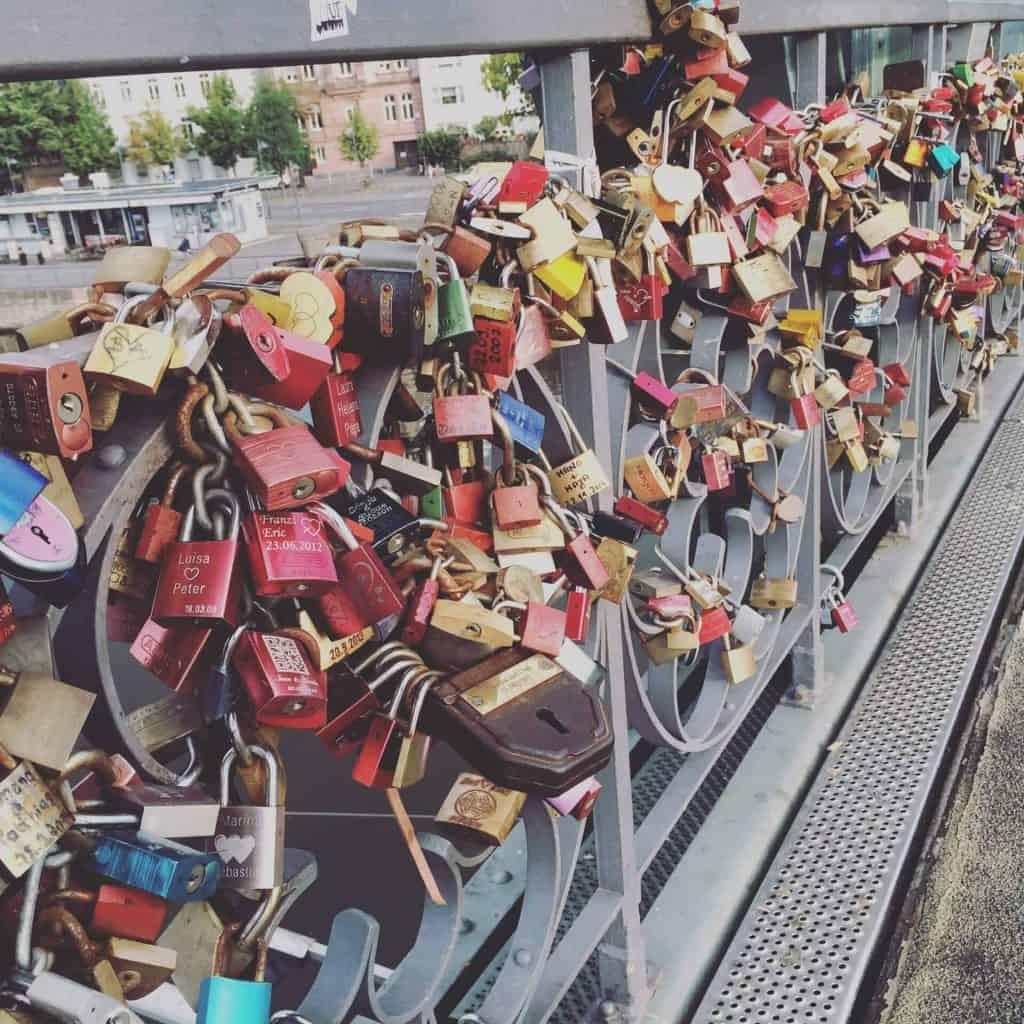 One of the oldest iron bridges that cross over the Main. Charmingly covered with thousands of love locks and gives a beautiful view of the Main
5. See the Bull and the Bear at the Frankfurt Stock Exchange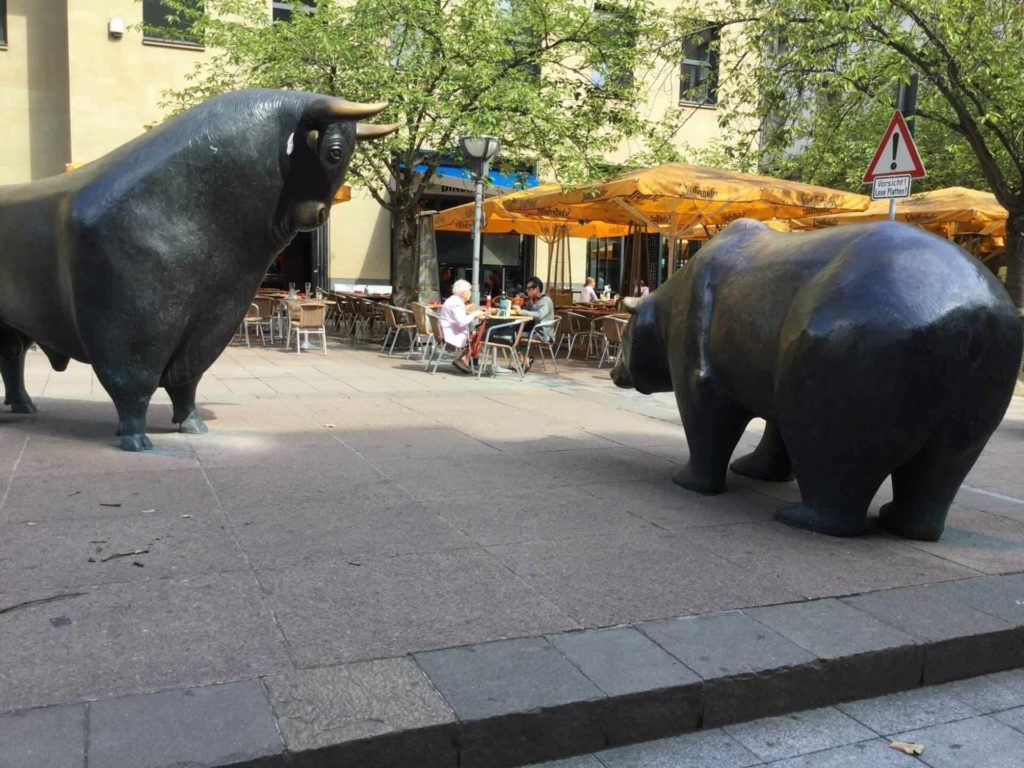 Anyone who knows anything about Stock Exchanges will know Bulls and Bears – just something nice to see!
6. Admire the beautiful architecture of the imperial churches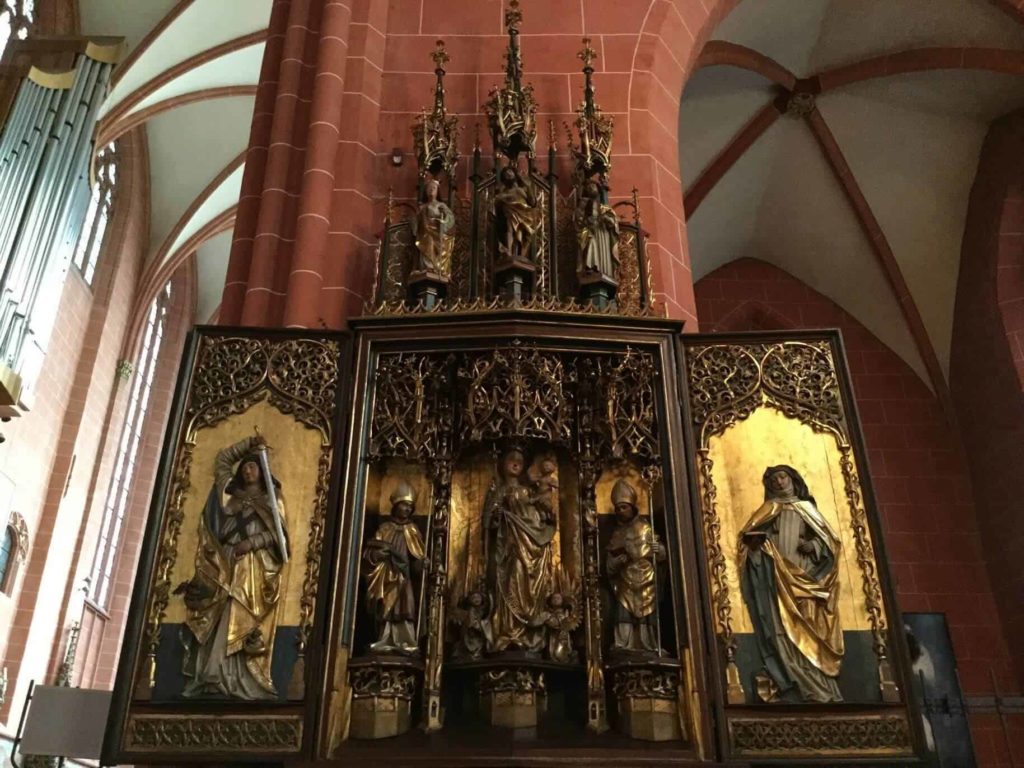 Sadly a lot of the churches were damaged during WW2.However, some of them have stood the test of time and many have been restored post war. They still remain as beautiful as ever though – and just a few steps away from Romer Platz
7. Stroll through the streets of Sachsenhausen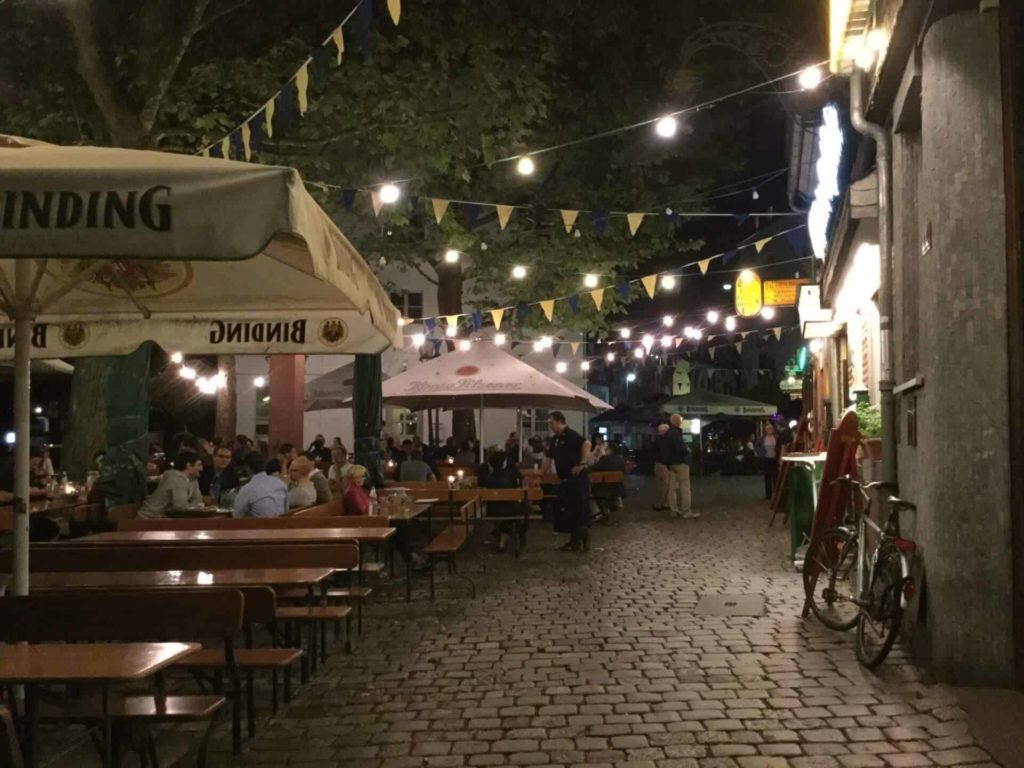 Sachsenhausen or 'home of the Saxons' also is an area with significant history. It is now a  quiant commercial cum residential area known for its cafe's, pubs and art gallerys. It's a great place to stay if you want to be near walking distance from all the main attractions of Frankfurt.
8. Visit the Goethe Haus and Museum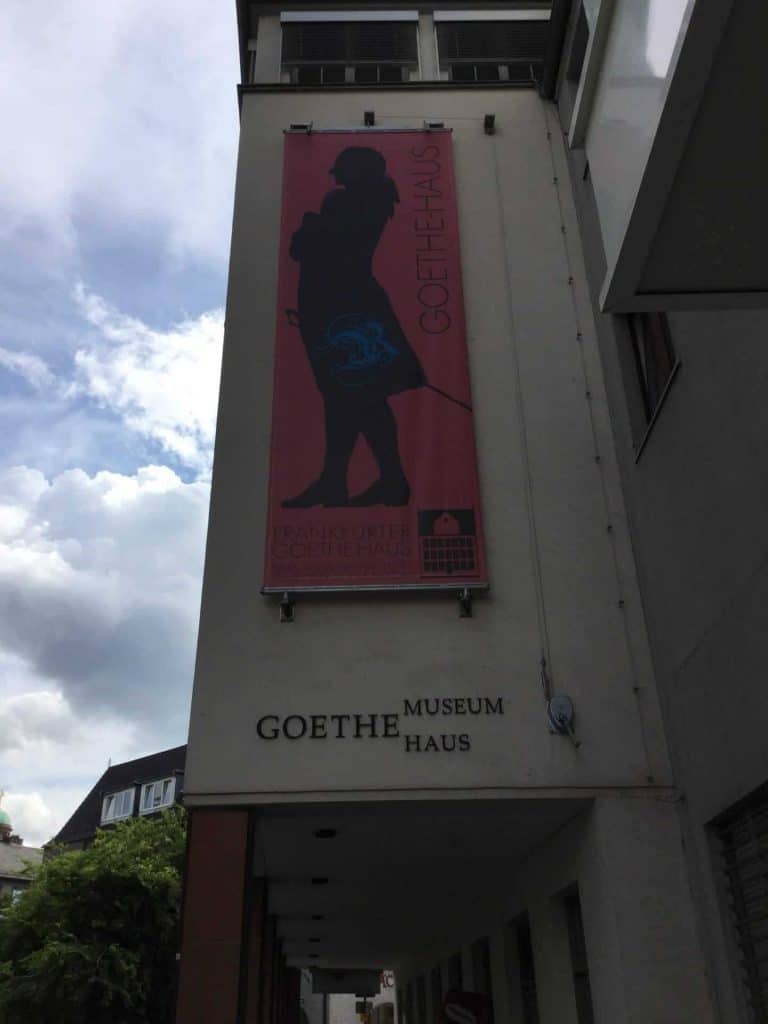 Visiting Frankfurt and not seeing Goethe is like visiting Paris and not seeing the Eiffel tower- need I say more?
9. Take a Big Bus Tour of the city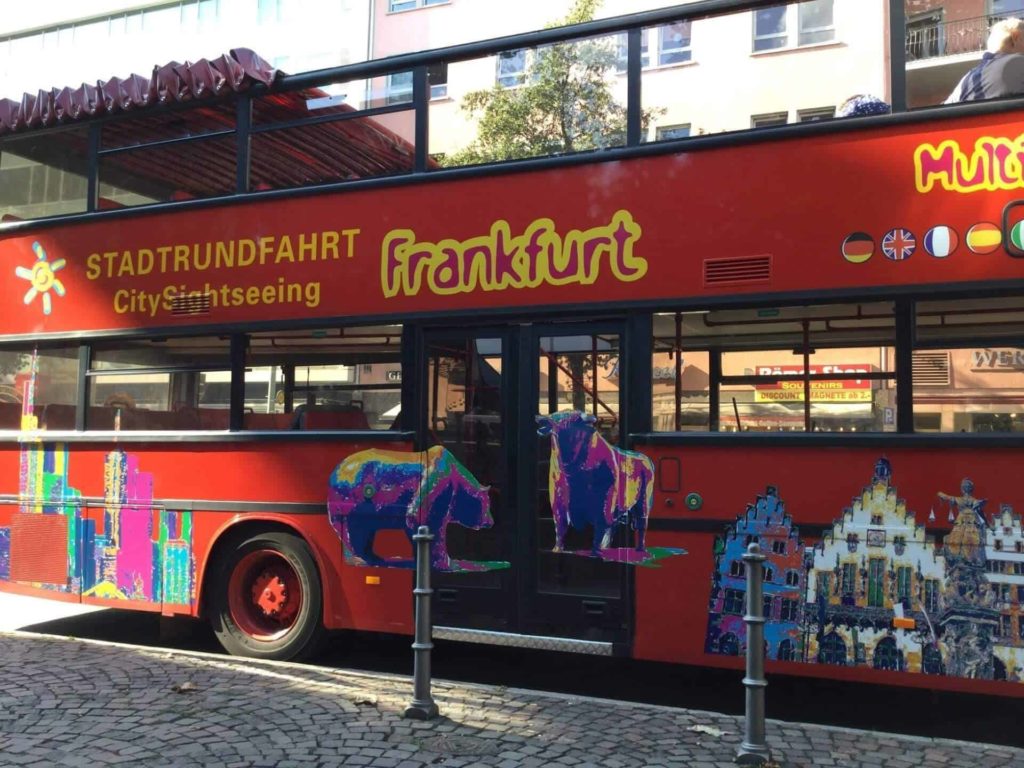 Double Decker Big Bus tours are famous all over the world. Same goes for Frankfurt – It will show you all the major sights of the city with a handy audio guide available in many languages. I- pre booked online at Get your Guide and got a great discount which made the ticket cheaper than what was available at the on ground ticket vendor.
10. Observe the majestic Eschenheimer Turm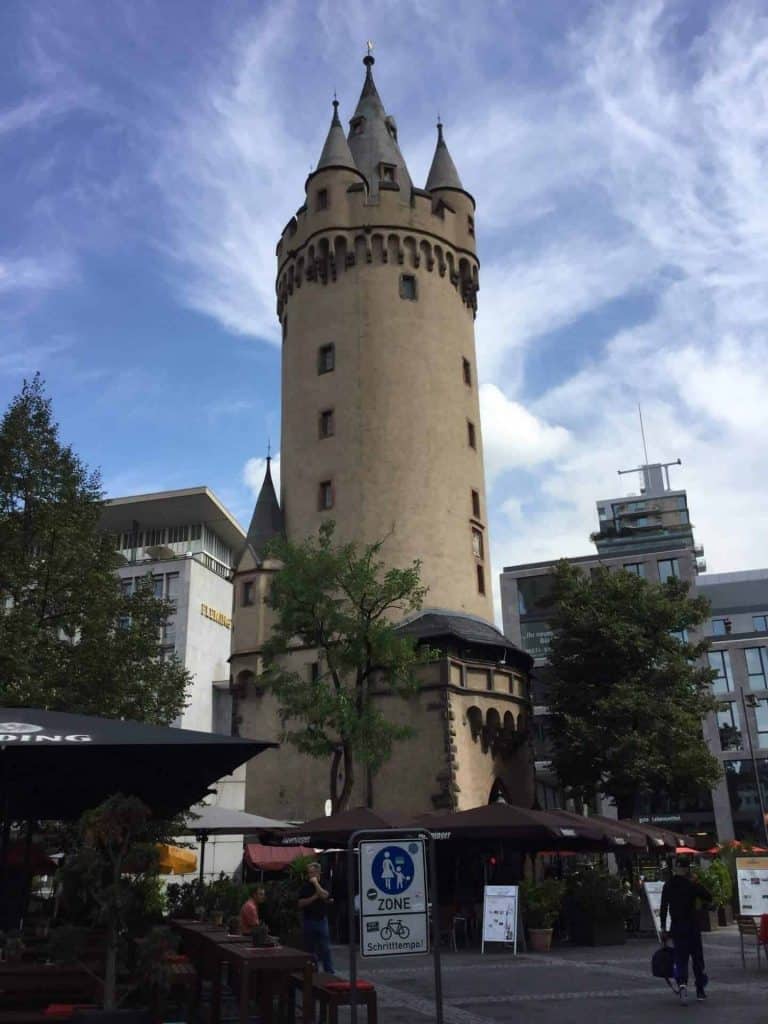 Looking like something out of a Disney Movie,It was a city gate, part of the late-medieval fortifications of Frankfurt am Main, and is a landmark of the city. The tower, which was erected at the beginning of the fifteenth century, is at once the oldest and most unaltered building in the largely reconstructed (new town)
Bonus Tip: Pay a somber visit to the Jewish Holocaust Memorial Wall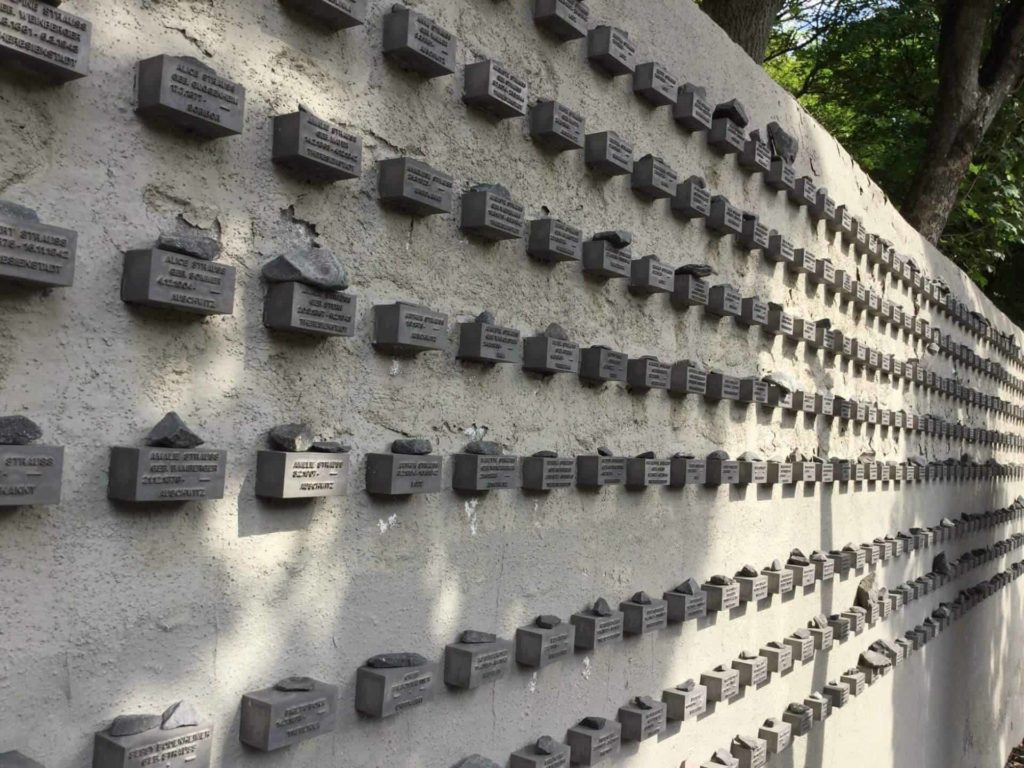 It's a quiet and a very personal memorial that the city of Frankfurt has created, to honor the memory of the 12,000 Frankfurt Jewish Citizens who lost their lives during the Holocaust, including Anne, Margot and Edith Frank. It indeed makes us realize that it's not about religious or cultural differences we have with each other but how sad it is that so many innocent lives were lost in the aim for power.
These were the most favorite parts of Frankfurt for me, if you take the Walking Tour from Frankfurt on Foot and the Boat and Bus Tours from Get Your Guide you can see these easily too!